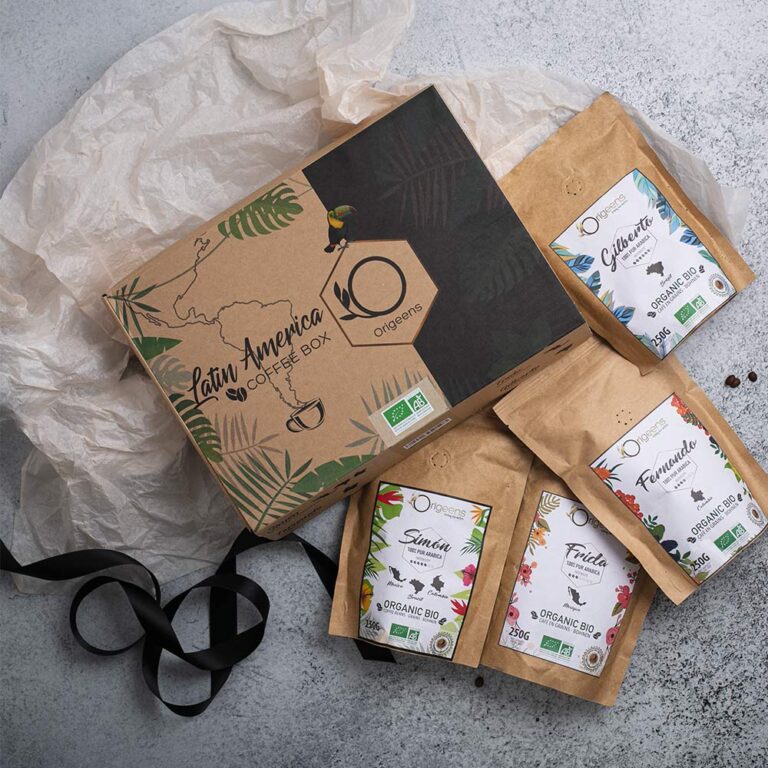 An original coffee gift box
We have selected 4 great 100% Arabica organic coffeesfrom Latin Americato bring together in this box as a gift or for yourself.
This is THE ideal gift for a coffee lover, for Christmas, a birthday or a special occasion: a real invitation to travel and discover new tasting horizons!
It is particularly suited to accompany the purchase of a new coffee maker, such as a Delonghi, Philips, Jura, … espresso machine, or simply to vary the pleasures.
Our coffees have been developed to ensure a nice creaminess and long lasting flavours that will make them suitable companions for all types of coffee machines: Automatic, Expresso, Italian, Piston, Filter.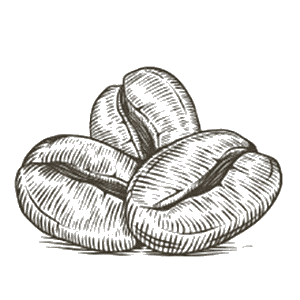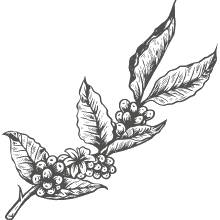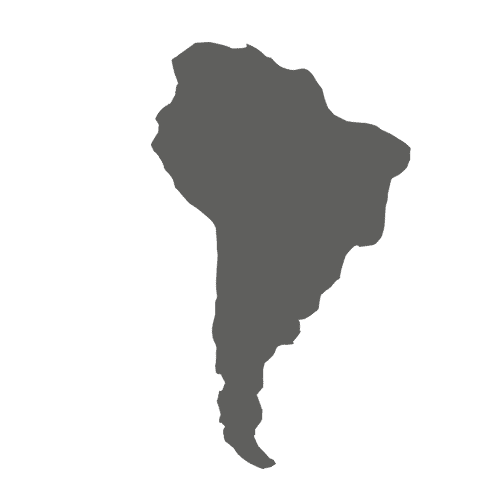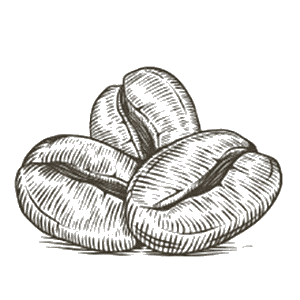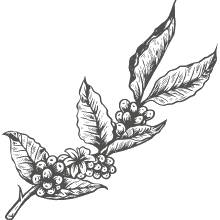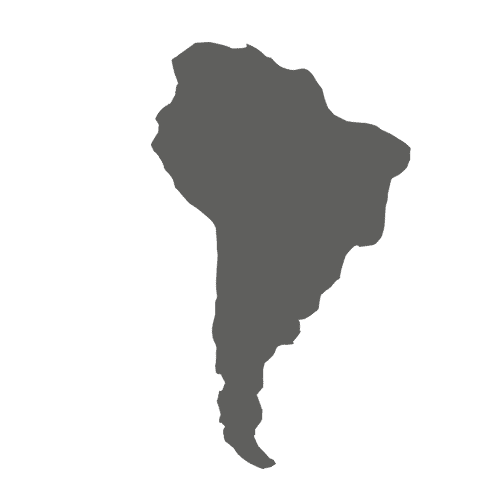 Buy Latina America Organic Coffee Beans Box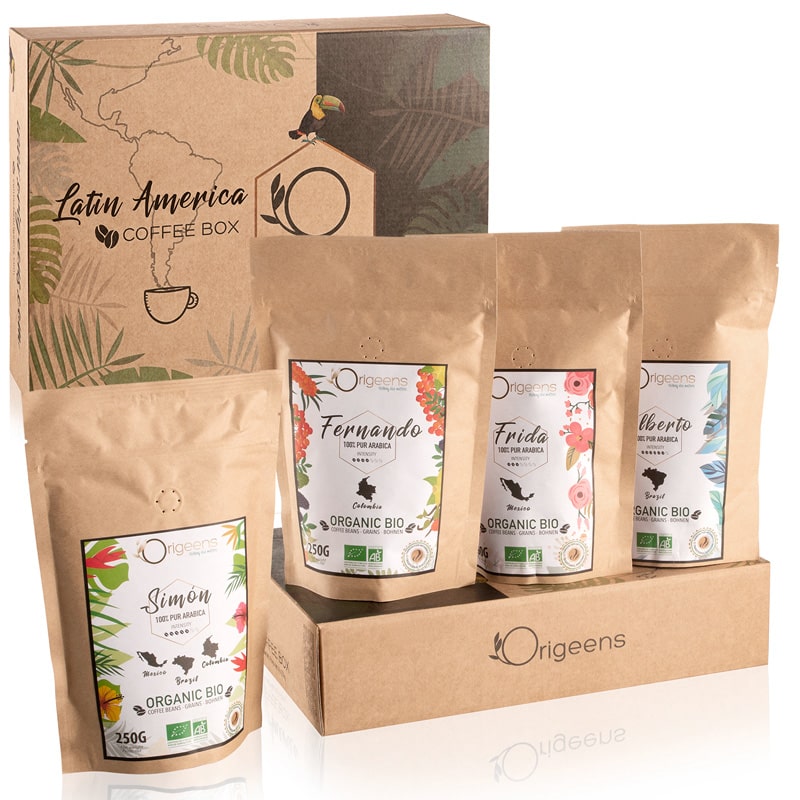 A real tasting box for coffee bean lovers
Each of the coffees in the box is distinguished by different aromatic notes and intensity: ideal to vary the pleasures and to play the tasting game!
HAZELNUTS – AMLT – TOASTED BREAD
A greedy nose, nice notes of hazelnuts, malt and toast.
INTENSITY 3 / 7
Soft personality but strong charm. FRIDA is an ideal companion in the morning or subtle during the day.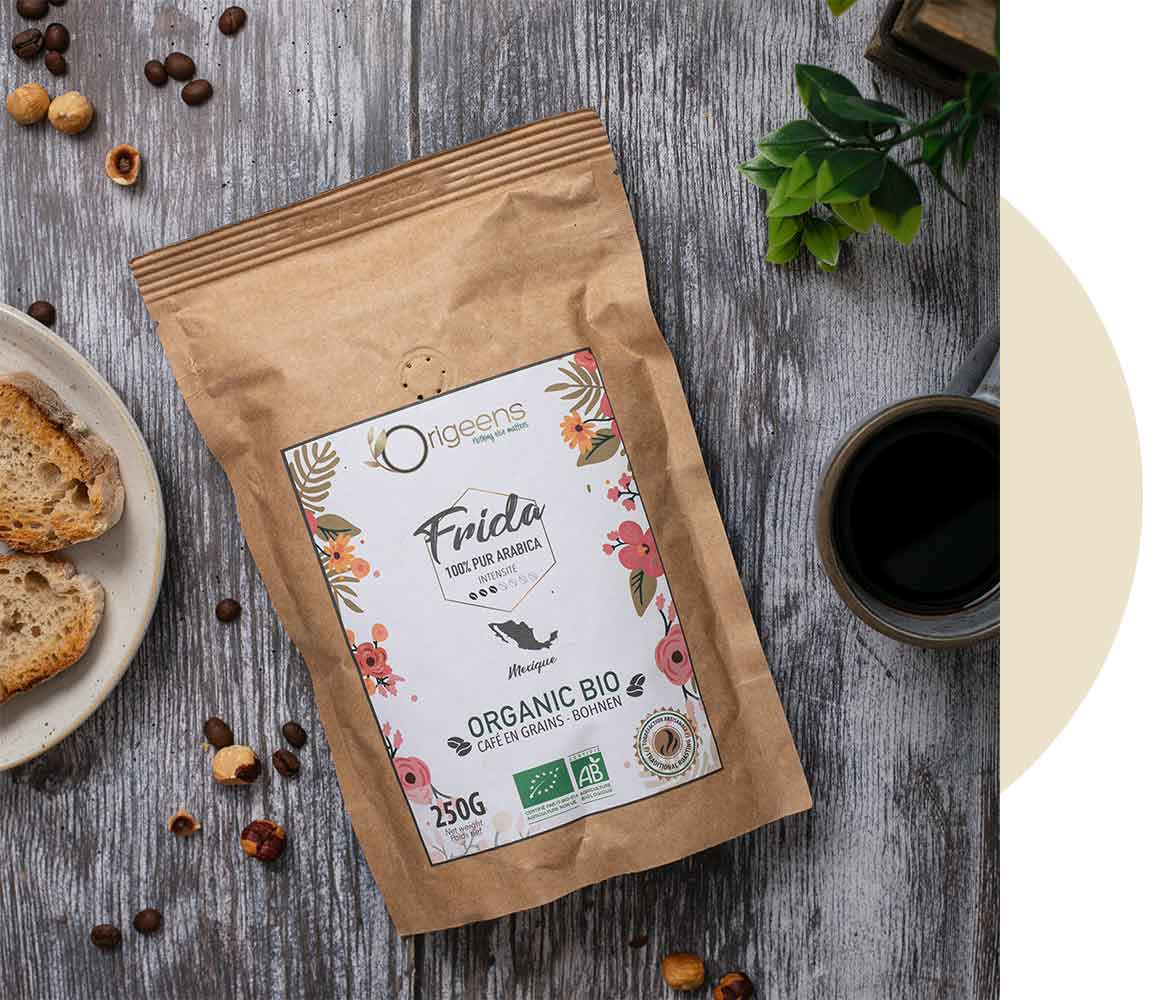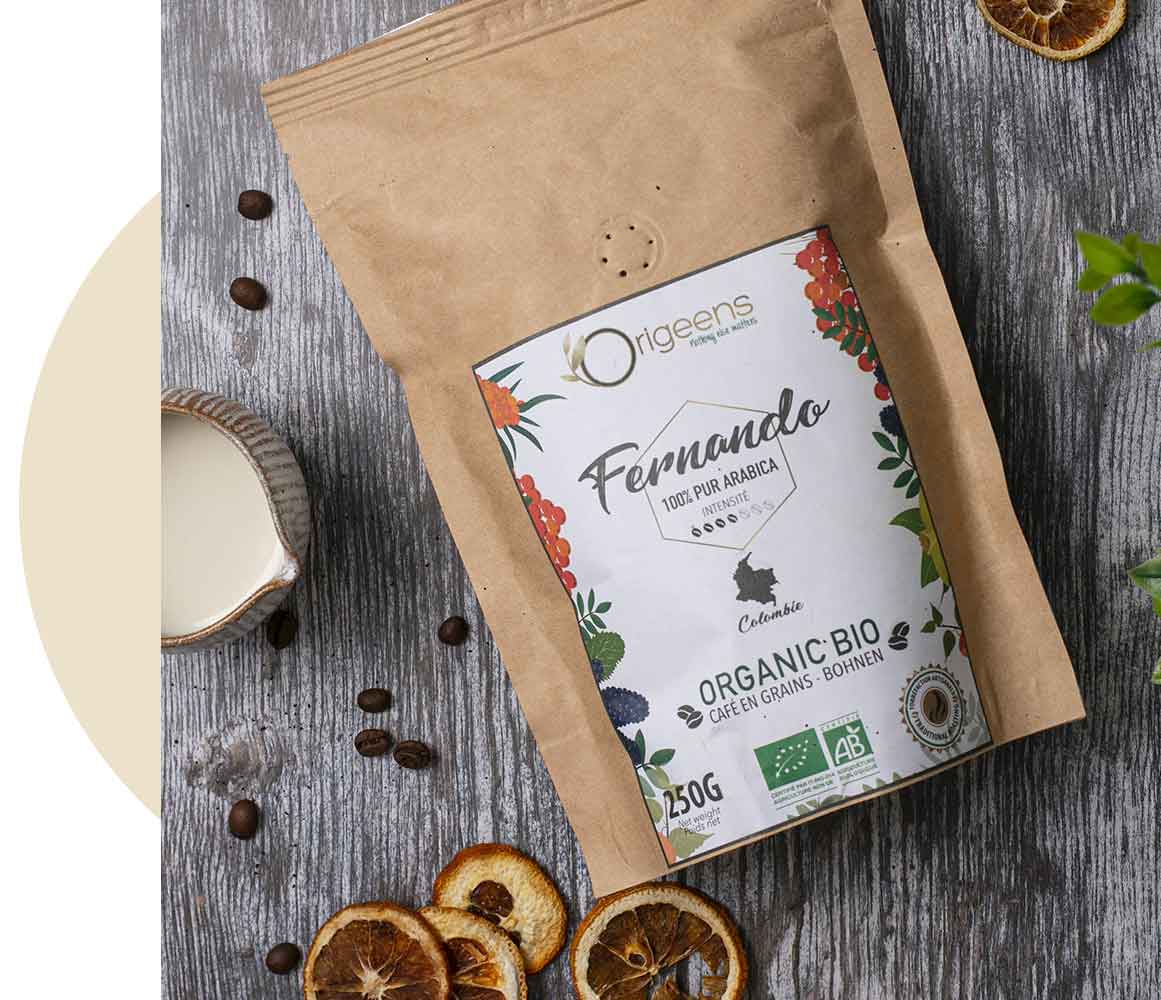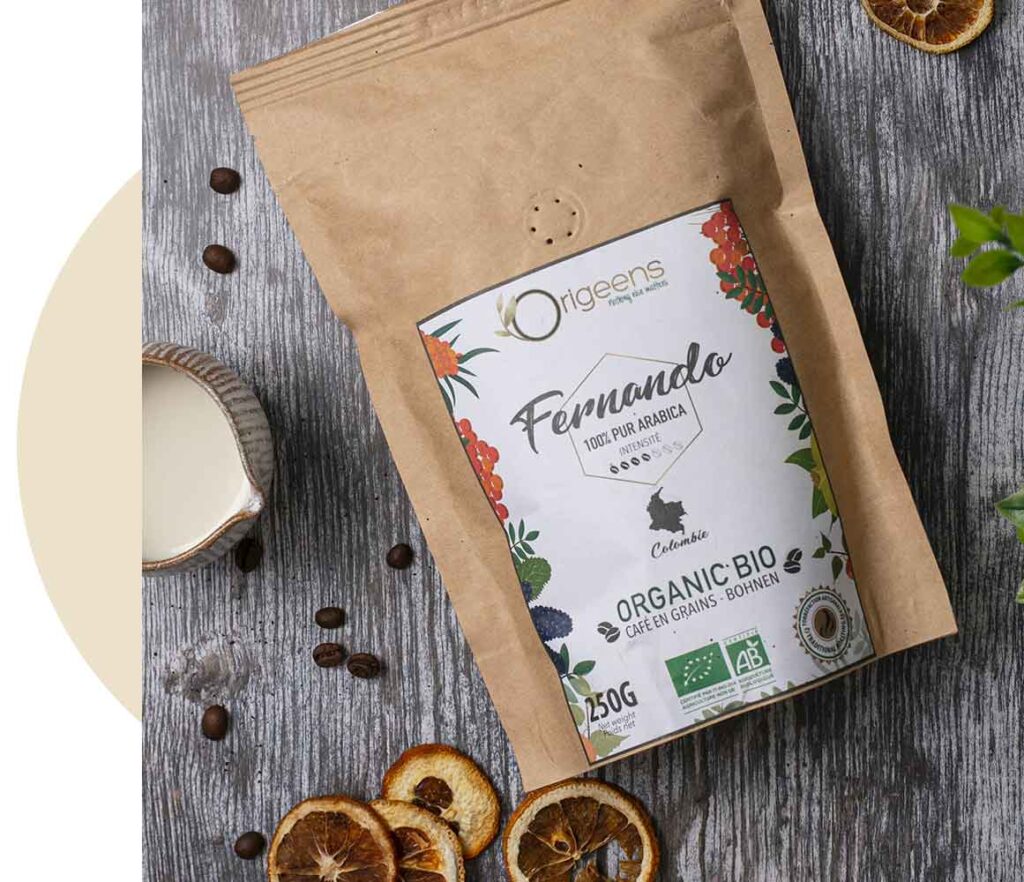 CITRUS, CARAMEL AND CONDENSED MILK
A fruity nose, in the mouth a very light acidic note of citrus fruits is followed by enveloping aromas of caramel and concentrated milk.
INTENSITY 4 / 7
A balanced and comforting coffee, ideal as a long coffee in the morning or as an espresso on a cool afternoon.
PEPPER, BLACK CHOCOLAT AND VANILLA
A powerful nose confirmed in the mouth by notes of pepper and dark chocolate, softened by subtle notes of vanilla.
INTENSITY 6 / 7
A coffee with character that will be your companion for difficult mornings or heavy lunches.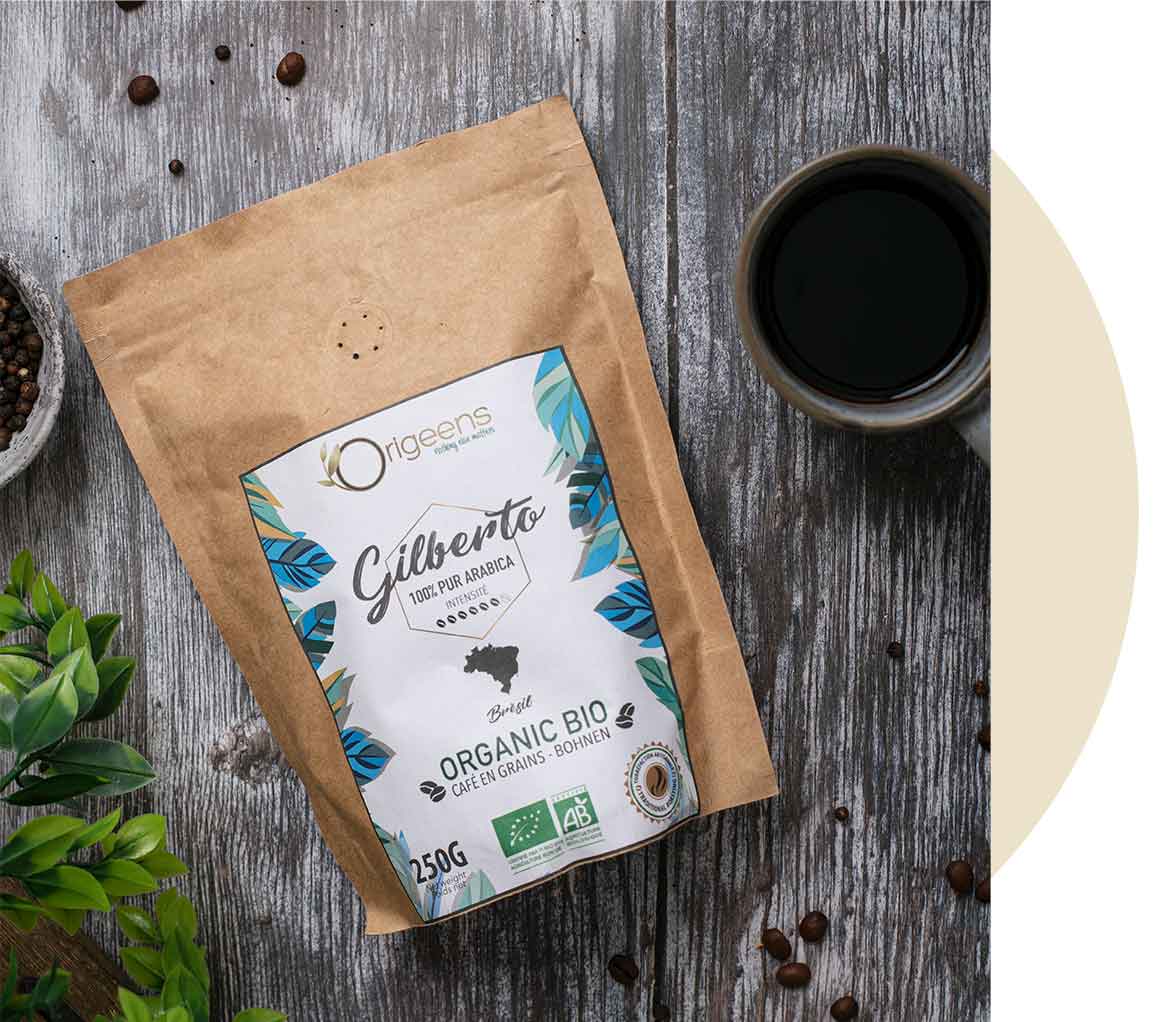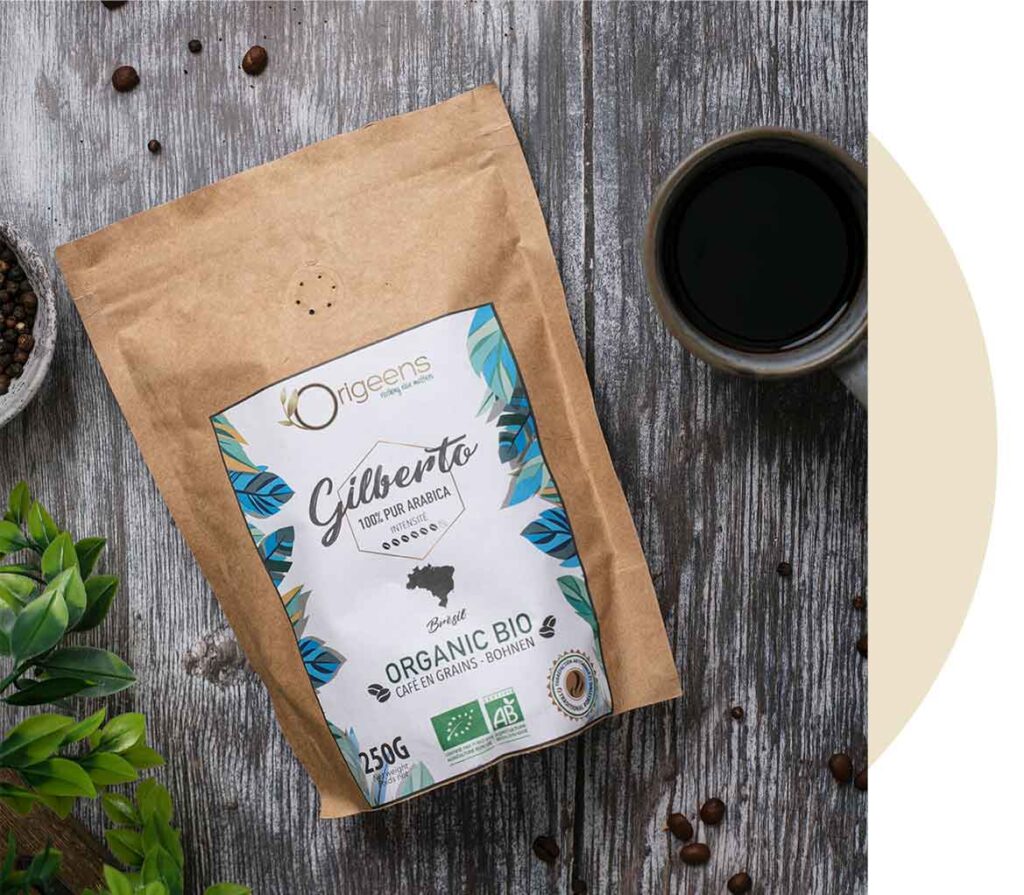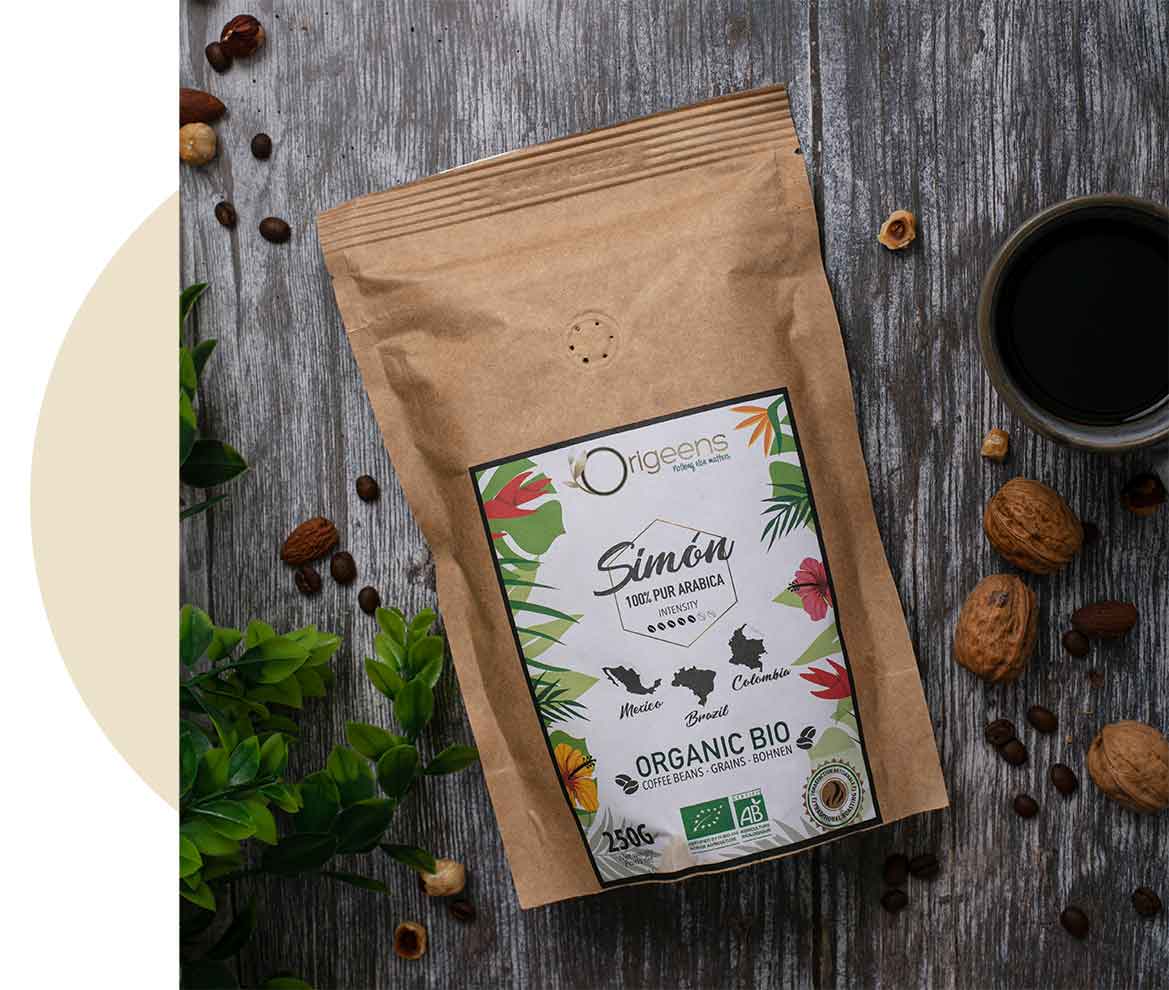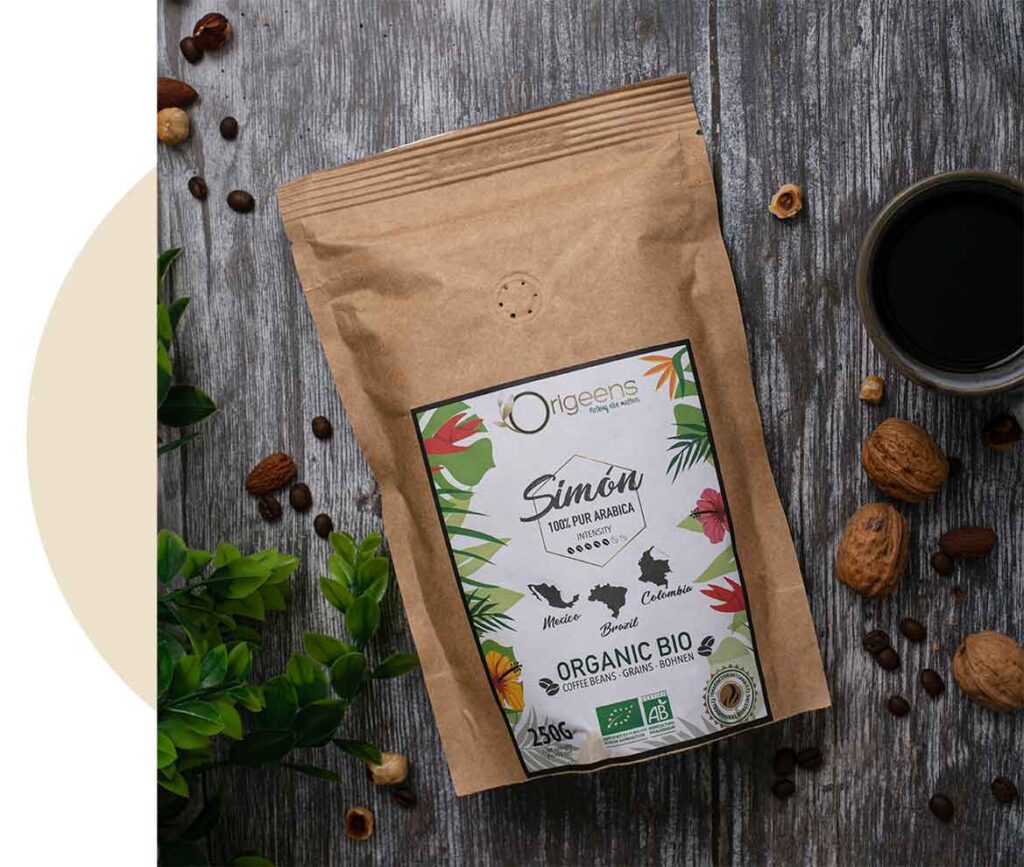 SPICES AND NUTS
A spicy nose, which is found in the mouth accompanied by greedy notes of nuts.
INTENSITY 5 / 7
A balanced blend of our organic coffees from Brazil, Colombia and Mexico, ideal for all occasions.
The boxed set to discover the coffees of Latin America
When it comes to Arabica coffees, Latin America is a must! We have selected 3 origins, each with a very different aromatic profile: Mexico, Colombiaand Brazil.
Frida, a coffee bean from Mexico
Mexico is now recognised worldwide for the quality of its Arabica. It has become an important coffee producing country, especially for certified organic coffees.
Fernando, a coffee bean from Colombia
Colombia is renowned for producing some of the best Arabicas in the world: the Andes provide numerous micro-climates conducive to the cultivation of high quality specialty coffees.
Gilberto, a coffee bean from Brazil
As the world's largest coffee producer, Brazil is the country of gigantic plantations with industrial and polluting methods… For a quality Brazilian coffee, always choose an organic coffee from small farms producing great Arabicas, like Gilberto!
Simon, mixed coffee beans Brazil, Mexico, Colombia
We have developed this blend of coffees of recognised origins for a very balanced and harmonious result in the mouth.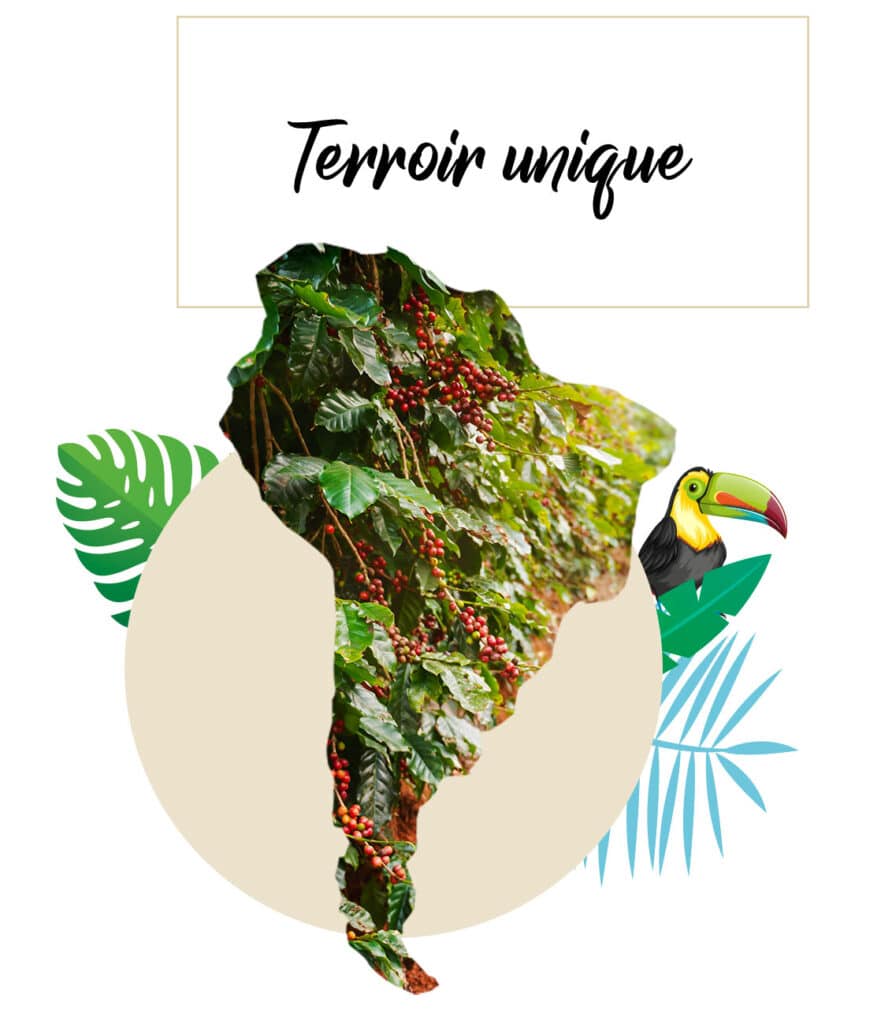 Buy Latina America Organic Coffee Beans Box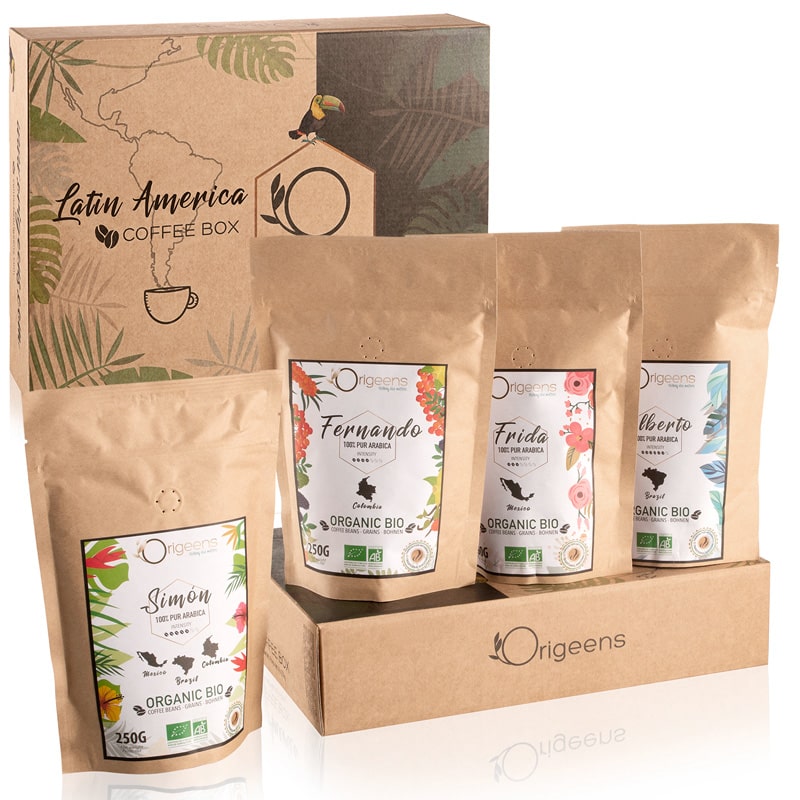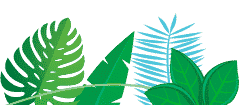 Did you know? Green coffeeconsists of about 250 flavour molecules, roasted coffeehas over 800. The flavour of the coffee therefore comes largely from the roasting process.
Our Italian roasting is traditional: it lasts about fifteen minutes at 200/230°C. It guarantees the respect and optimal development of the aromas for exceptional coffees.
Industrial roasting takes about 5 minutes at 300-700°C: the high temperature "burns" the coffee beans: yield before quality, and a lot of bitterness…
All our coffees are certified organic.
They are grown without the use of synthetic chemicals to respect nature, the growers and your health: no unwanted substances in your cup!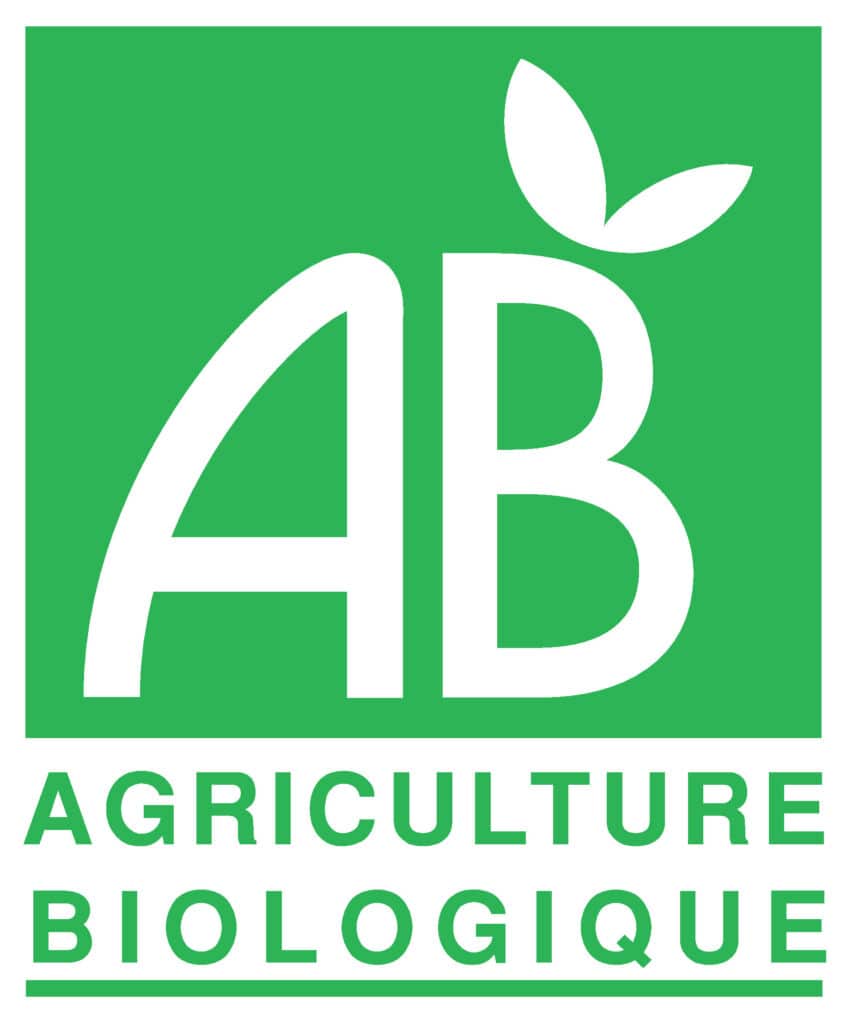 We select our 100% Arabica beans according to their characteristicsand the subtleties of each origin.
Carefully roasted by hand, our coffee beans are fragrant, without bitterness, and with a very slight acidity.
ORIGEENS coffees are packaged in high-quality resealable bags with a freshness valve for optimal aroma preservation – even after opening.