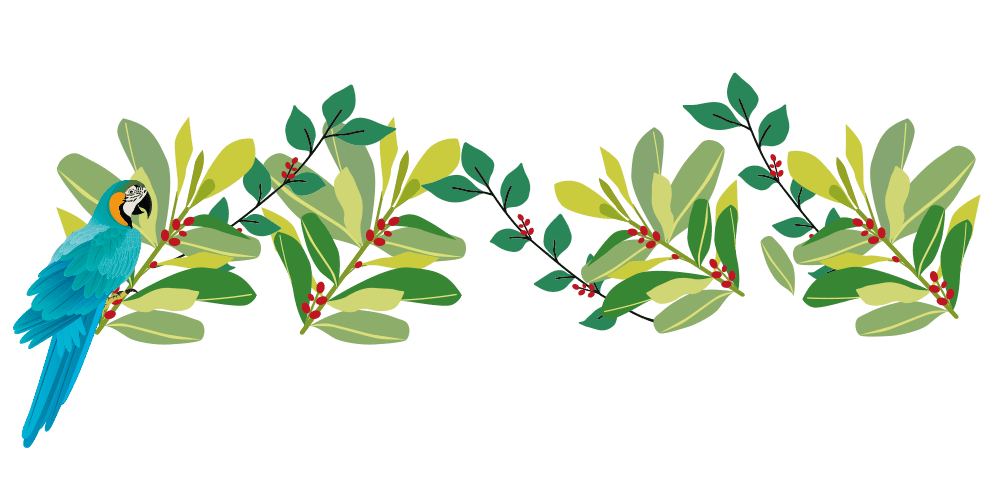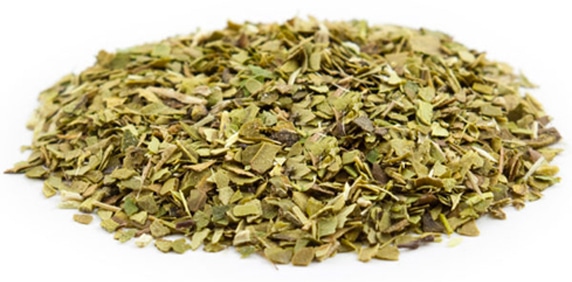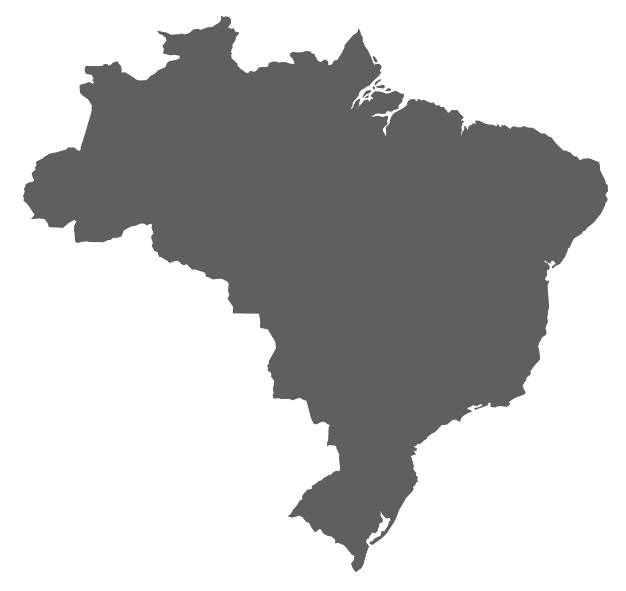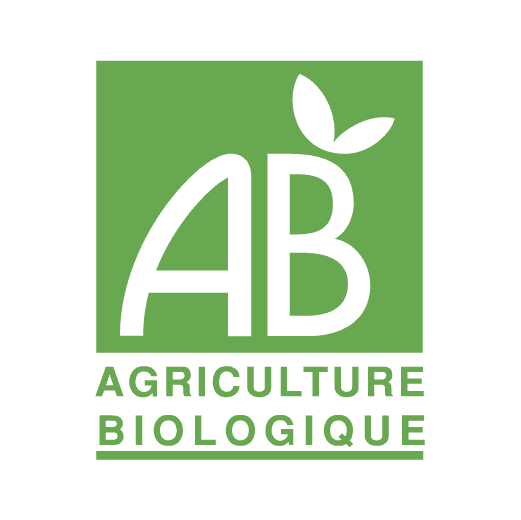 The Original organic mate: subtle and aromatic
In Origeens' organic mate: no stems, no dust, only leaves! What's in it for me? Sweet and aromatic mattes with a light bitterness.
Mate leaves have a naturally bitter taste. This bitterness is exacerbated in finely cut matés, which are often very dusty, and in those with lots of stems. Woe betide those who have not been warned, disappointment is almost guaranteed: beware of the dust in the mouth and the strong bitterness!
For our Original mate we have chosen a 4-5mm wide leaf cut, for a light and balanced bitterness.
It is characterised by its subtlety: its aromatic notes evoke the vegetal character of a green tea, accompanied by a slightly smoky flavour, and evolve at the end of the mouth towards fresh notes of green apple with a slight astringency.
Our promise? A pure mate with no dust, no residue and no stems for subtle aromas and a light bitterness.
A certified organic Green Maté from Brazil
Our organic Yerba Mate comes from the Parana region in southern Brazil, where it grows at an altitude of about 800 m.
Maté leaves come from a tree called Ilex paraguariensis. The climate in Parana is characterised by very mild temperatures not exceeding 25°C in summer and not falling below 10°C in winter. Thanks to these exceptional climatic conditions, combined with regular rainfall, mate grows slowly and harmoniously, and its leaves are loaded with minerals and active ingredients: the result is an unequalled caffeine and antioxidant content!
Our mate is certified organic: it has been grown without the use of synthetic chemicals in order to respect nature, the growers and your health: no undesirable substances in your calabash!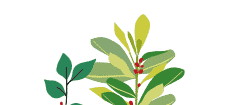 Yerba Maté, an ancestral drink
In many South American countries, mate is a real tradition and is more popular than coffee. This drink is shared daily in a convivial way with friends and family. This herbal tea chases away loneliness!
Mate has been consumed for centuries in Argentina, Brazil, Paraguay and Uruguay. It grows on a tree called Yerba Maté, whose botanical name is Ilex Parguariensis.
The Guarani Indians were the first to discover the benefits of mate, at a date difficult to define. Lovers of this drink that "chases away fatigue" and "promotes good humour", they also use it as a medicinal plant, and even as a bargaining chip with the Incas.
In the 16th century, the Spanish conquerors discovered the use and virtues of mate thanks to the Guaranies and increased its trade.
It was then the turn of the Jesuits to be seduced by this plant, so much so that mate is sometimes called Jesuit tea. They decided to find out its secrets in order to cultivate it: as the seeds of mate are very hard, they must first pass through the digestive system of certain birds to soften, notably the toucan, before they can germinate.
Nowadays, mate is a real ritual in South American countries where it is widely consumed, ahead of coffee.
If you are curious and like to make your taste buds travel, mate is for you!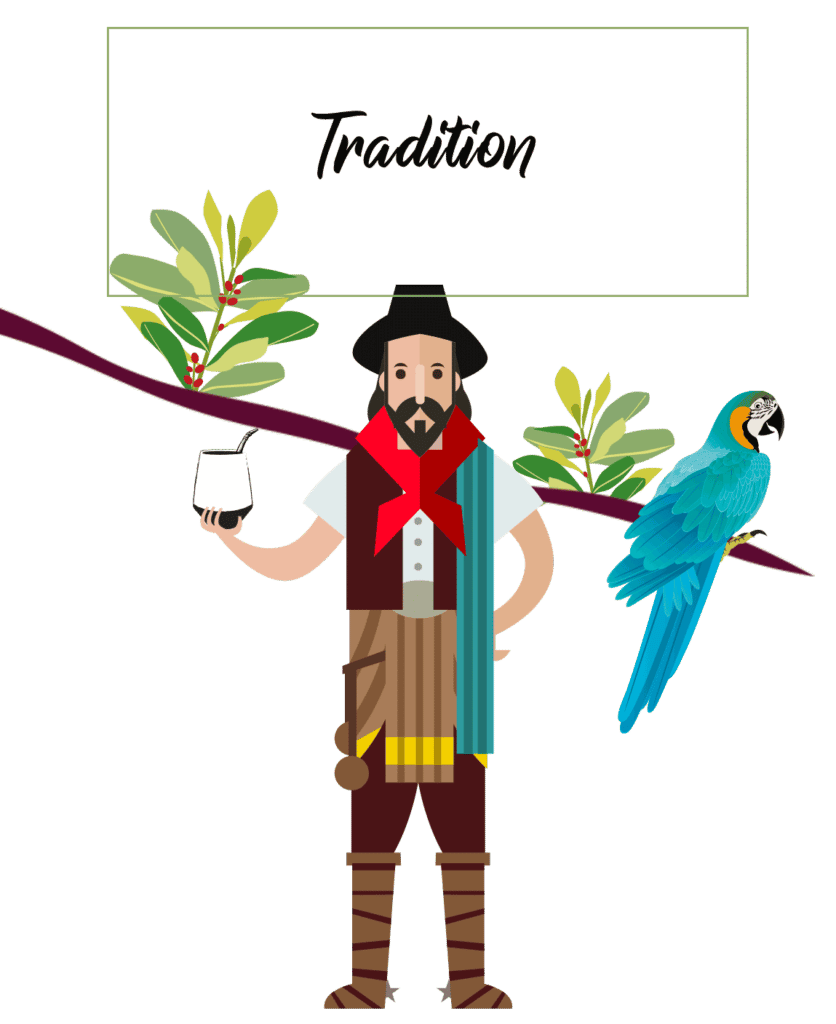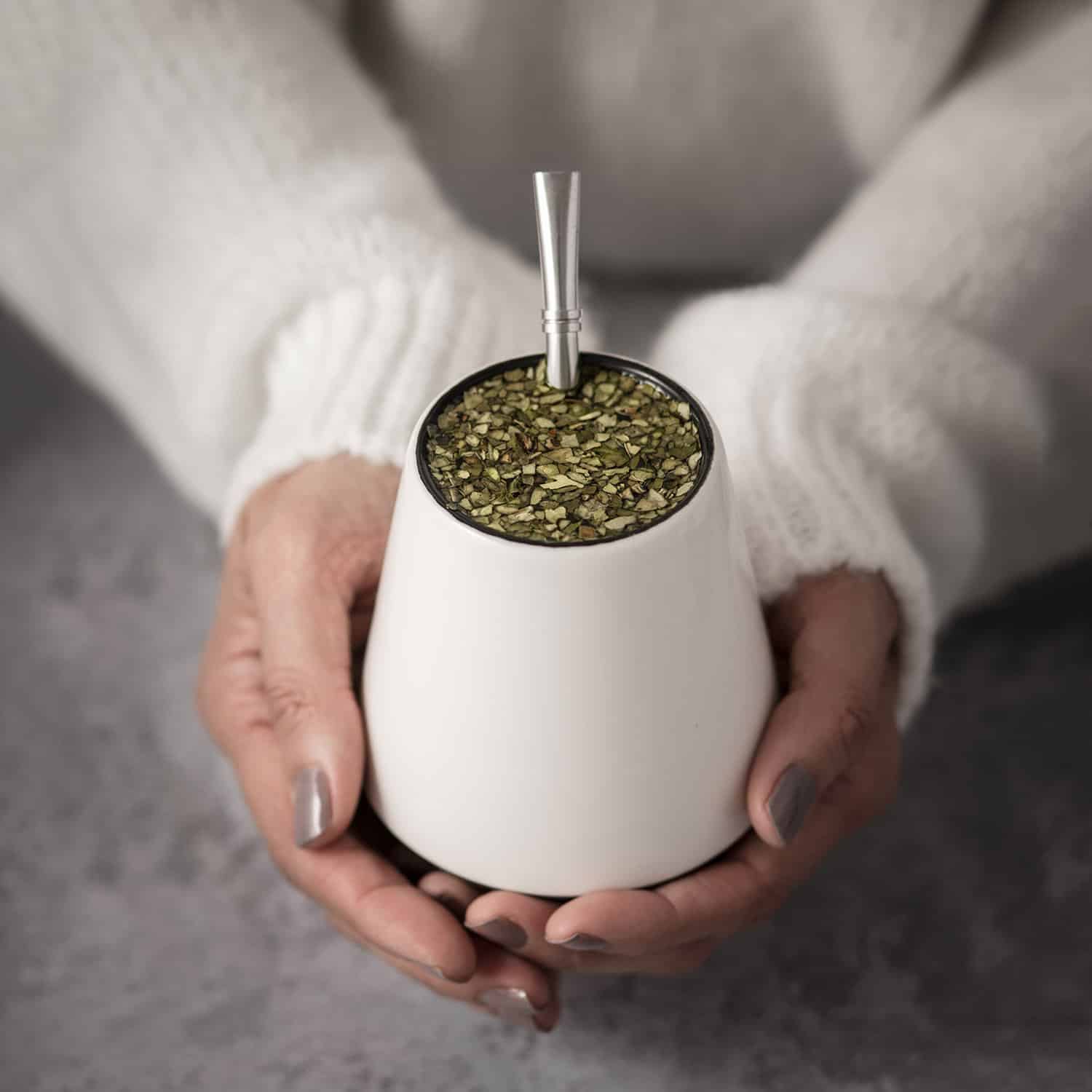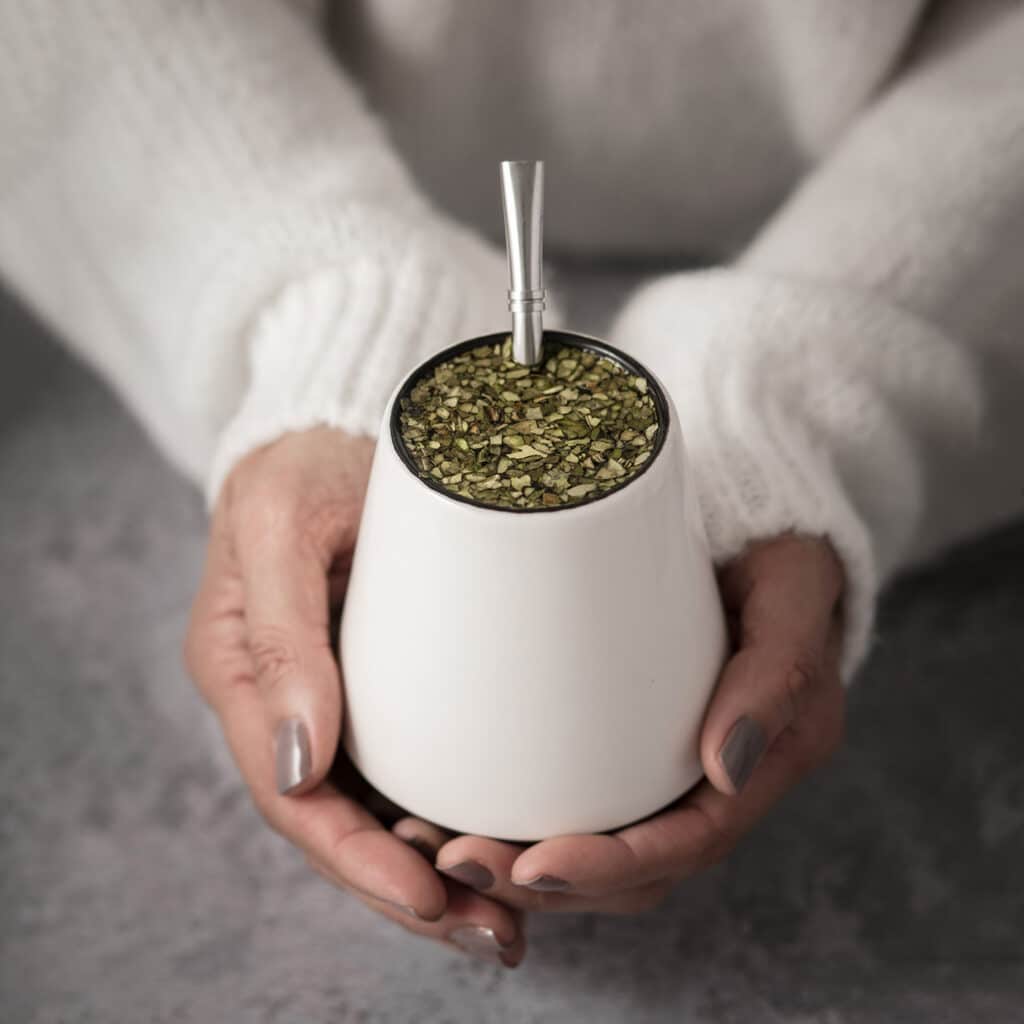 Barack Obama, the football player Antoine Griezmann, Pope Francis, the actor Viggo Mortensen… many celebrities have adopted mate: why is this drink seducing more and more people?
Together with tea and coffee, mate is one of the three main drinks that contain the most caffeine. For comparison, black tea contains about 20mg of caffeine per 100ml of beverage, yerba mate 80mg and coffee on average 120mg.
Yerba mate is therefore more caffeinated than tea and slightly less than coffee, but it does not have its disadvantages. Indeed, for some people, coffee can increase stomach acidity, which promotes heartburn, a problem not faced by mate drinkers.
The energy boost provided by mate is also smoother and more gradual than coffee, thus avoiding the negative effects sometimes experienced with coffee such as nervousness, palpitations or anxiety.
Mate is the perfect companion for people looking for a daily energy drink to replace or reduce their coffee consumption, without its disadvantages, or simply to alternate and vary the pleasures.
Yerba mate also has a reputation as a healthy "super drink" because it is full of vitamins, minerals and antioxidants.
And why organic mate? For the respect of your health, of the health of the farmers of the Nature!
What are the benefits of mate?
Maté has many benefits, which is one of the reasons why it is being used more and more.
It is traditionally given the following properties:
Be rich in vitamins, minerals and antioxidants: Its antioxidant composition is such that the antioxidant power of yerba mate is slightly higher than that of green tea!

Boost your energy and improve concentration, thanks to its caffeine content

Improve physical performance

Help to lose weight, especially abdominal fat

Lowering blood sugar levels
A must for anyone looking for a healthy drink with detoxifying properties!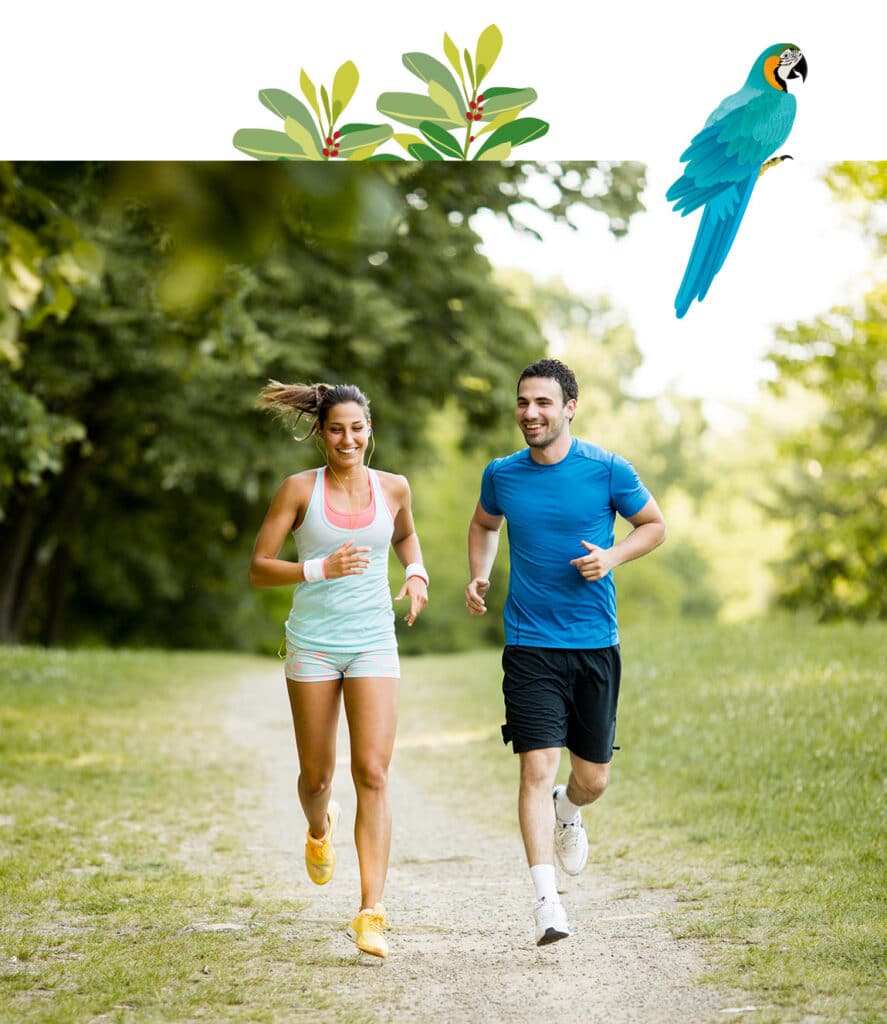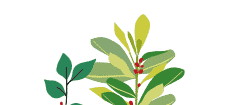 Traditionally, mate is drunk with a calabash (also called a gourd) and a filtering straw called a bombilla, and is usually consumed in this way with a group of friends or family. One person is designated to prepare the mate and then pass it to the second. This person is called the Cebador.
The maté calabash
The calabash is originally a squash that is cut and dried and filled with mate leaves and water. They are also available in other materials such as wood, ceramic or stainless steel.
The bombilla
The bombilla is a metal straw with a filter at the end. The end with the filter is inserted into the calabash to suck and drink the Yerba Maté infusion. So ingenious!
Where to buy a calabash mate and its bombilla?
Are you looking for the calabash that will accompany you with style and practicality when you drink your mate? Our The maté calabash setconsists of an easily washable ceramic calabash, made by a craftsman in Portugal, a bombilla and a bag of our Organic maté l'Original: the perfect kit to get started with maté!
Cocido is a Spanish term for preparing mate like tea or coffee.
Use a tea ball, a strainer…in short, your favourite tea utensil.

Measure out the quantity of yerba mate in the same way as you measure out loose tea.

Like the traditional method, always wet the herb with a little cold water so that the leaves retain their flavour and nutrients.

Add hot water, be sure it is simmering but not boiling.

Leave to infuse for 5 to 8 minutes.

To make a stronger brew add more herb.
Maté terere is a very common method in Paraguay.
Mate, served chilled, is very thirst-quenching in the summer for hot days.
Put 4 spoons of mate in 1 litre of simmering water

Infuse for 5 to 8 minutes and filter

Cool the preparation
You can then add lemon juice, honey or sugar as you wish.
Ourorange mateis particularly suitable for this method!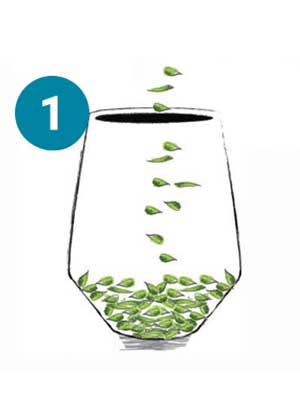 Fill at least 1/4 of the calabash with mate.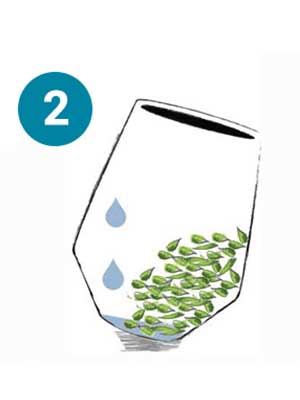 Tilt the calabash so that the mate slides to one side. Moisten (cold or warm water) the leaves on the empty side.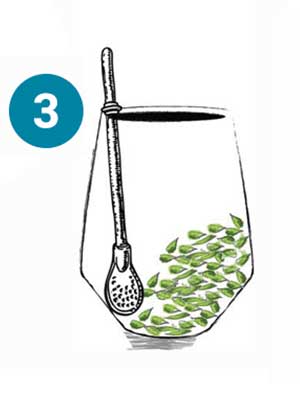 Place the bombilla on the empty side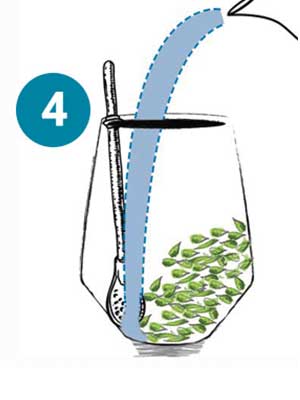 Pour hot water (80°c max) onto the bombilla, empty side.
Top up the water level during the day, without changing or discarding the mate.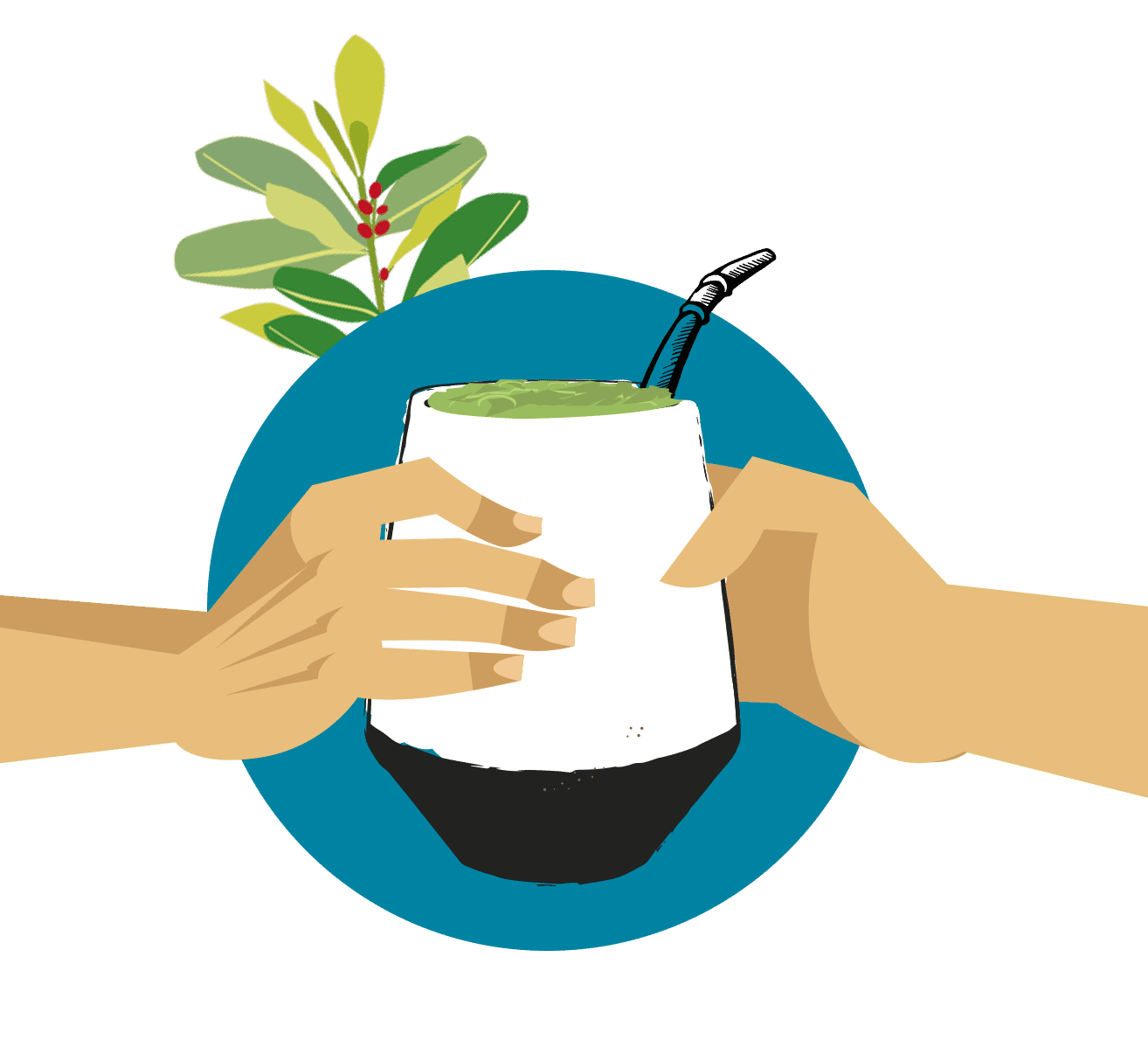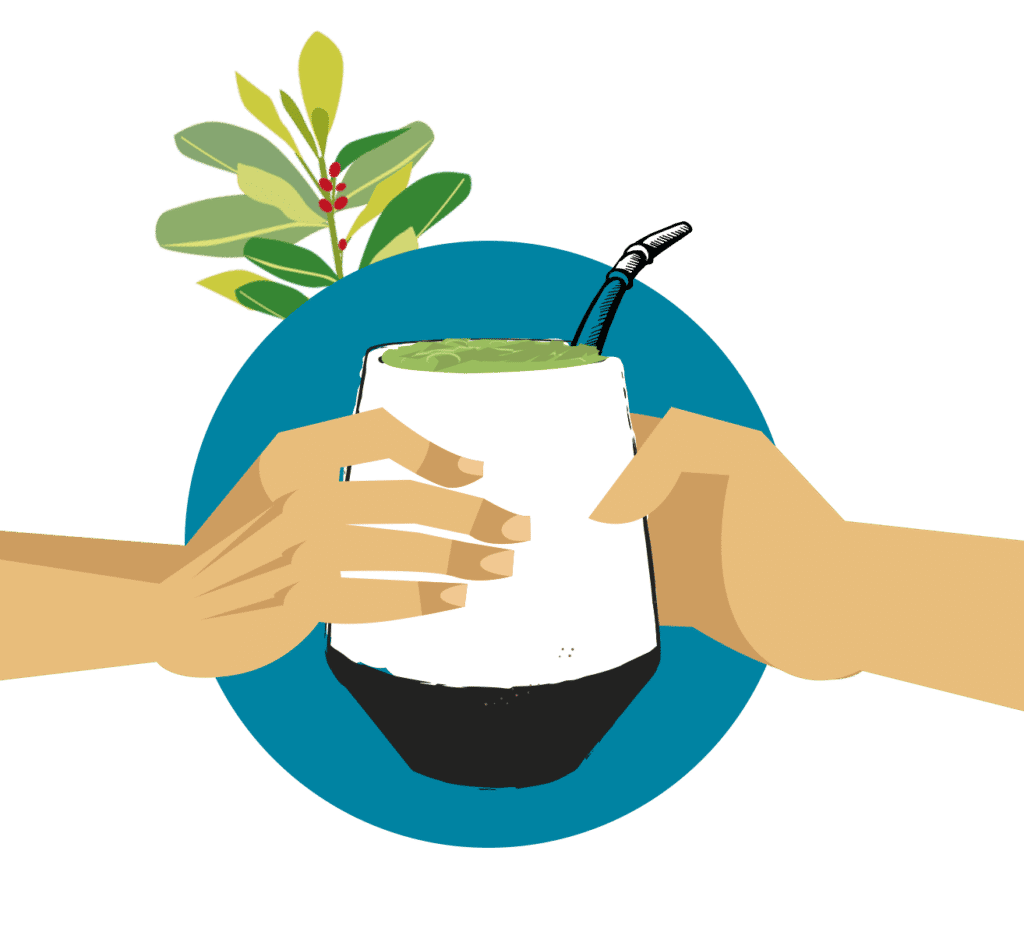 Origeens' tips for drinking mate
Wet your mate with a small amount of cold water: this will prevent its bitterness from developing.
Never use boiling water, but simmering water at 70°C-80°C, this is a common mistake… Boiling water will exacerbate the bitterness of your mate and alter its aroma and benefits.
Tip if you can't heat your water to a precise temperature: bring the water to a boil and then allow it to cool for 5-7 minutes, you should then be in the right temperature range to enjoy your mate.
Contraindications of mate
The main potentially undesirable effects of Yerba maté are related to the fact that it contains caffeine.
Avoid consuming more than one cup a day if you are pregnant.
We recommend that you consume it in the morning and early afternoon, as you would a coffee, to avoid disrupting your sleep.
Buy Yerba Mate ~ The Original