TEA FOR VITALITY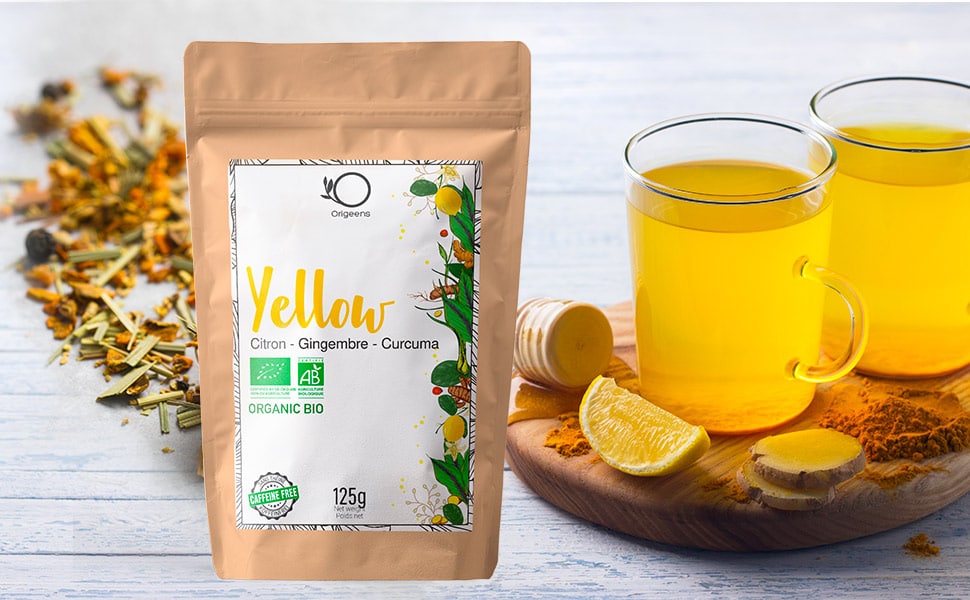 Made with turmeric, ginger, lemon, lemongrass, and black pepper, ORIGEENS Yell-OW! organic tea is a veritable cocktail of anti-inflammatory and revitalising plants and spices. All the herbs and spices used in our teas are certified organically farmed: they have been grown without the use of chemical products, in order to be kinder to nature and kinder to your health!
They can be found in many health drinks: Turmeric Lattes, Golden Lattes, Turmeric Juices…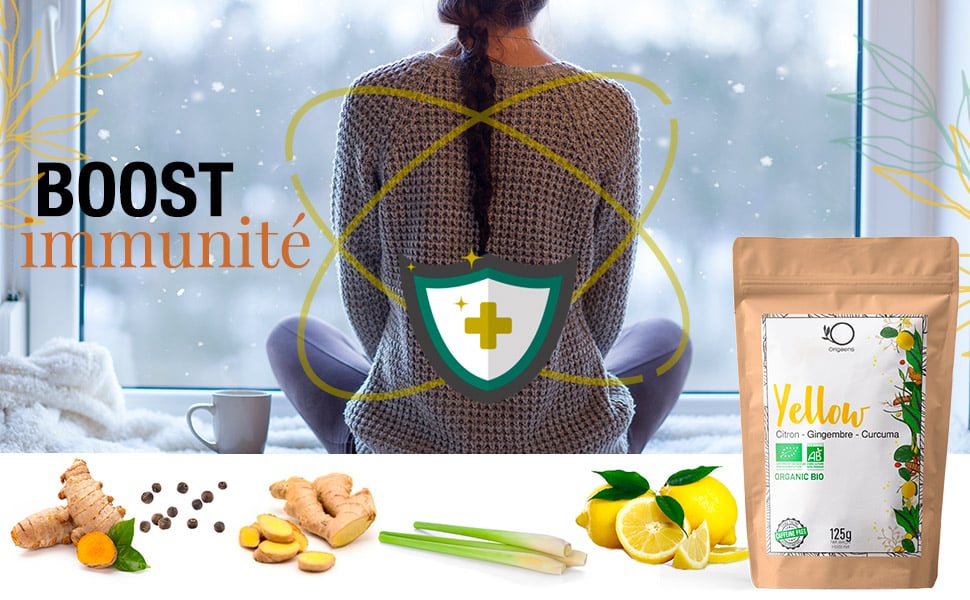 Turmeric and ginger have been used for many centuries in traditional medicine, in particular in Ayurvedic medicine. They are actually some of the most powerful anti-inflammatory herbs that exist.
Turmeric and ginger have similar properties and are traditionally taken:
for their invigorating effect and to stimulate the body for better immunity
for their anti-inflammatory action, especially in case of rheumatism
to ease digestion by encouraging the production of bile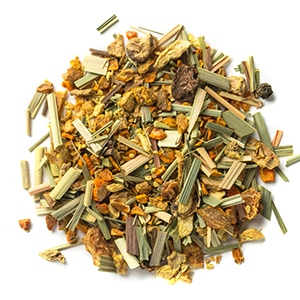 The secrets of Yell-OW! tea
A combination of plants recognized for their natural effectiveness:
Organic Yell-OW! herbal tea owes its invigorating effect to the turmeric, a very effective anti-inflammatory active ingredient, which is rendered even more effective by the presence of the gingerol contained in ginger, and piperine in black pepper, 2 active ingredients which have similar properties.
Precautions
Yell-OW! is not recommended for pregnant women or for people who suffer from gall-stones.
Awakening the taste buds guaranteed thanks to its taste both fresh and spicy!
A delight blending fresh notes of lemon and lemongrass, enhanced by the spicy flavors of turmeric, ginger and black pepper!
Theine-free, to be enjoyed at any time of the day