Haïlé
A Moka Sidamo coffee bean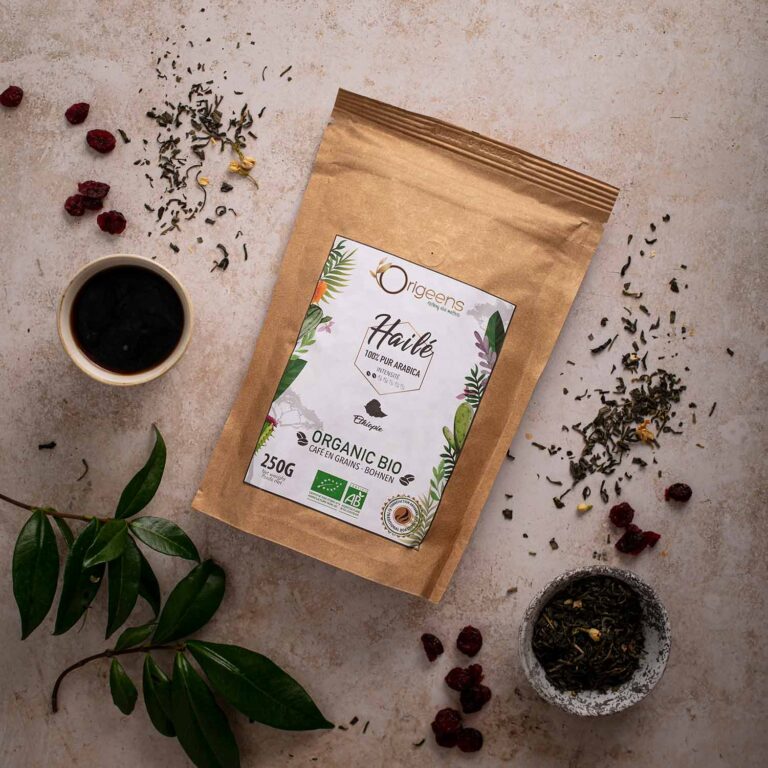 A delicate mocha coffee bean
Frida is a 100% Arabica Moka bean coffee from the Sidamo region of Ethiopia, certified organic.
It is characterised by complex and delicate aromatic notes of jasmine, bergamotand tea. A balanced acidity reminiscent of berries combines with a light body and a fruity and sweet aftertaste.
Intensity 2/7: precious and delicate.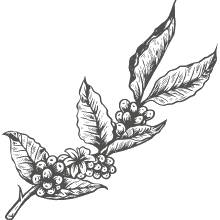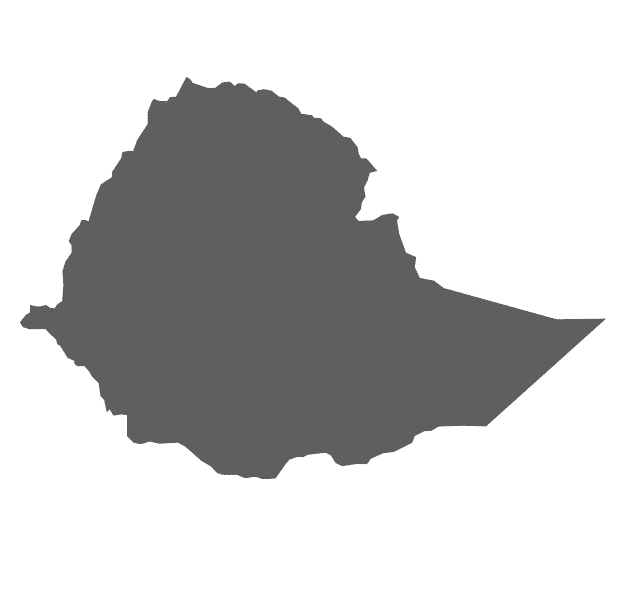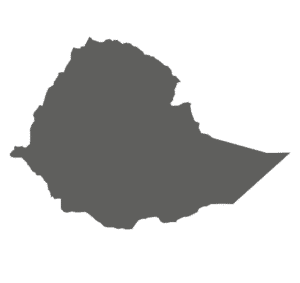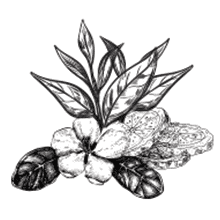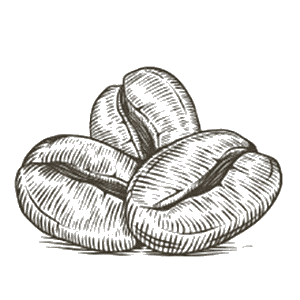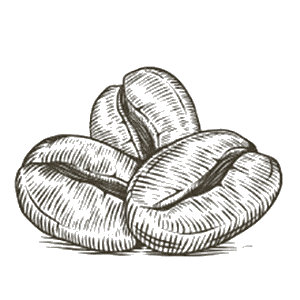 Sidamo Moka Coffee Bean, Pure Origin Ethiopia
Haïlé is a pure Ethiopian mokafrom the Sidamoregion, an exceptional origin!
What is moka coffee?
This is a specific variety of Arabica coffee from Ethiopia. It is certainly one of the oldest known coffee varieties. It was named after the port of Mokain Yemen from where Ethiopian coffees were exported.
Moka coffee is prized for its complex and unique aromatic notes.
The term moka is also often used to refer to a coffee pot, a preparation made from coffee, milk and chocolate or a cake.
What is the difference between coffee and moka?
None, so moka coffee is simply a specific variety of Arabica coffee from Ethiopia! But if we talk about the drink, also called mocaccino, it is made with coffee, chocolate and milk. It is a typical Italian recipe.
What is the best moka coffee?
Moka coffee is a very important partof the Ethiopian economy, with over 400,000 hectares under cultivation in the country. In Ethiopia, coffee is grown at high altitude. It is on the high plateaus, between 1500 and 2200 metres, that the plantations that grow in the shade of the large trees are cultivated.
Ethiopian crops are mainly concentrated in four regions of the country:
Although we are talking about the Moka variety, depending on the region and terroir in which the beans were produced, they will have differentaromatic notes.
The Sidamo moka is sought after for its subtlety and unique aromatic notes of flowers, while the Harrar mokais distinguished by its body and powerful notes.
The cradle of coffee, Ethiopia is famous worldwide for the aromatic palette of its moka beans!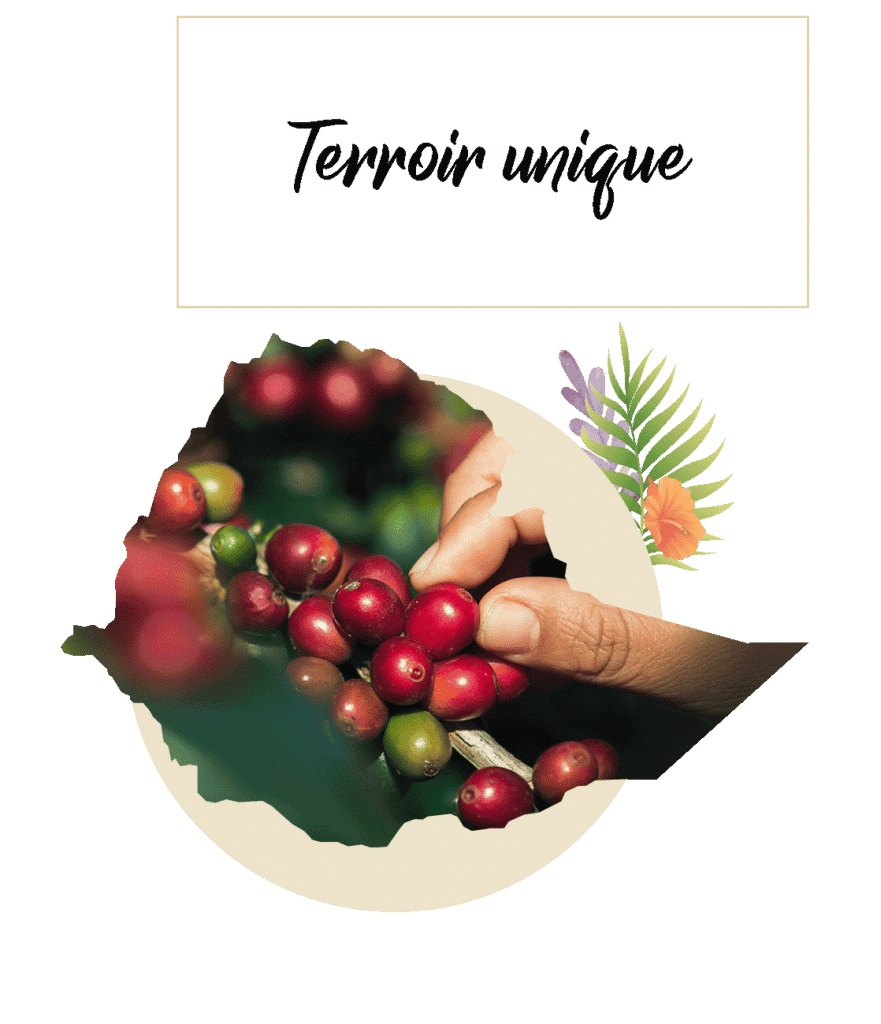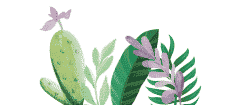 Did you know? Green coffeeconsists of about 250 flavour molecules, roasted coffeehas over 800. The flavour of the coffee therefore comes largely from the roasting process.
Our Italian roasting is traditional: it lasts about fifteen minutes at 200/230°C. It guarantees the respect and optimal development of the aromas for exceptional coffees.
Industrial roasting takes about 5 minutes at 300-700°C: the high temperature "burns" the coffee beans: yield before quality, and a lot of bitterness…
All our coffees are certified organic.
They are grown without the use of synthetic chemicals to respect nature, the growers and your health: no unwanted substances in your cup!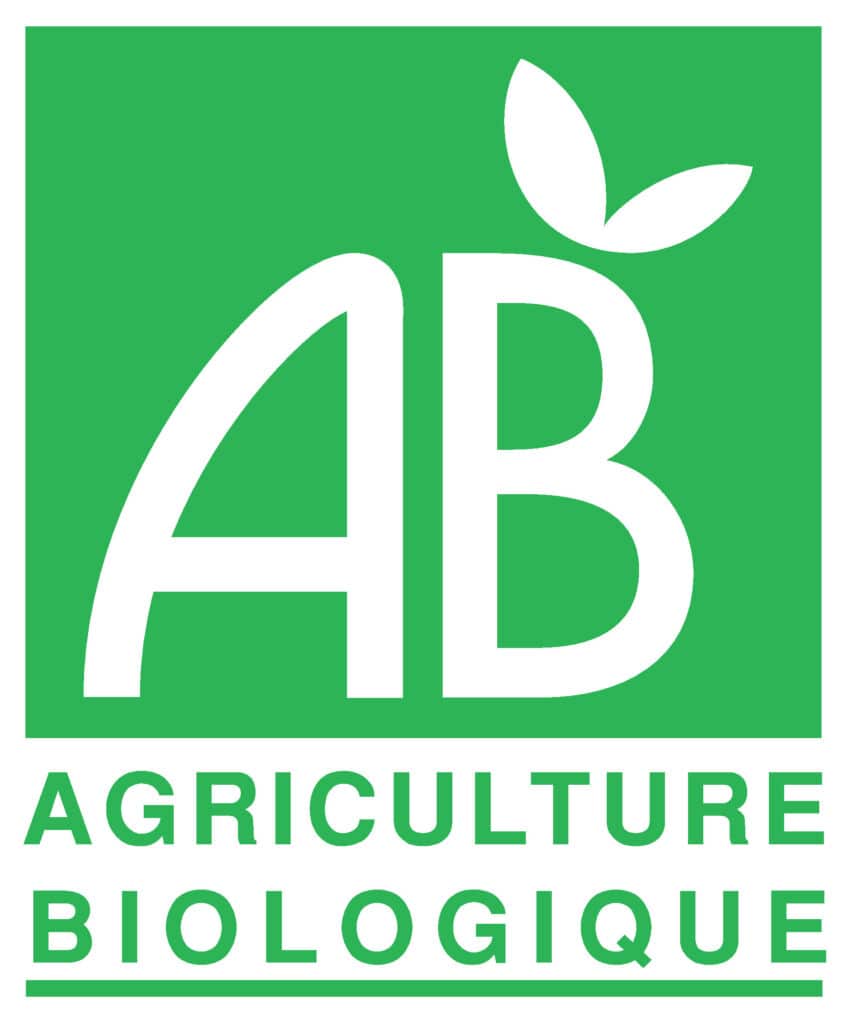 We select our 100% Arabica beans according to their characteristicsand the subtleties of each origin.
Carefully roasted by hand, our coffee beans are fragrant, without bitterness, and with a very slight acidity.
ORIGEENS coffees are packaged in high-quality resealable bags with a freshness valve for optimal aroma preservation – even after opening.
Haïlé : the inspiration behind our Arabica mocha coffee from Ethiopia
Descendant of the Queen of Sheba and King Solomon, emperor, considered as the messiah by the Rasta movement…
The inspiration for our coffee beans was Haïlé Selassie, the last emperor of Ethiopia, from 1930 to 1974. He was the catalyst for Ethiopia's modernisation, both politically and culturally.
Crowned Emperor of Ethiopia on 2 November 1930, Hailé Selassiedeveloped the policy of progressive modernisation launched by his predecessor: he allowed Ethiopia to be admitted to the League of Nations in 1923 and decreed the country's first constitution in 1931. He also abolished a very old practice in the Empire, slavery, by decrees in 1918 and 1923.
In 1936 he had to leave Ethiopia after the Italian invasion and occupation and went into exile in the United Kingdom. He returned to his homeland in 1941 after expelling Mussolini's men with the help of the British.
In his recovered country, Hailé Selassie found everything to rebuild and worked tirelessly to perfect and strengthen the unity of Ethiopia. He became the figure of the oppressed countries, then of the Third World and of Africa in particular (the Organisation of African Unity was created in 1963 on his initiative).
His popularity waned at the end of his reign due to several famines: he was overthrown by a military junta in 1974 and was assassinated.
A symbol of independence in Africa, Haile Selassie is considered one of the fathers of Pan-Africanism and an emblem of black movements.
A noble personality to whom we wanted to pay tribute through our Moka Sidamo Ethiopia "Hailé" coffee beans.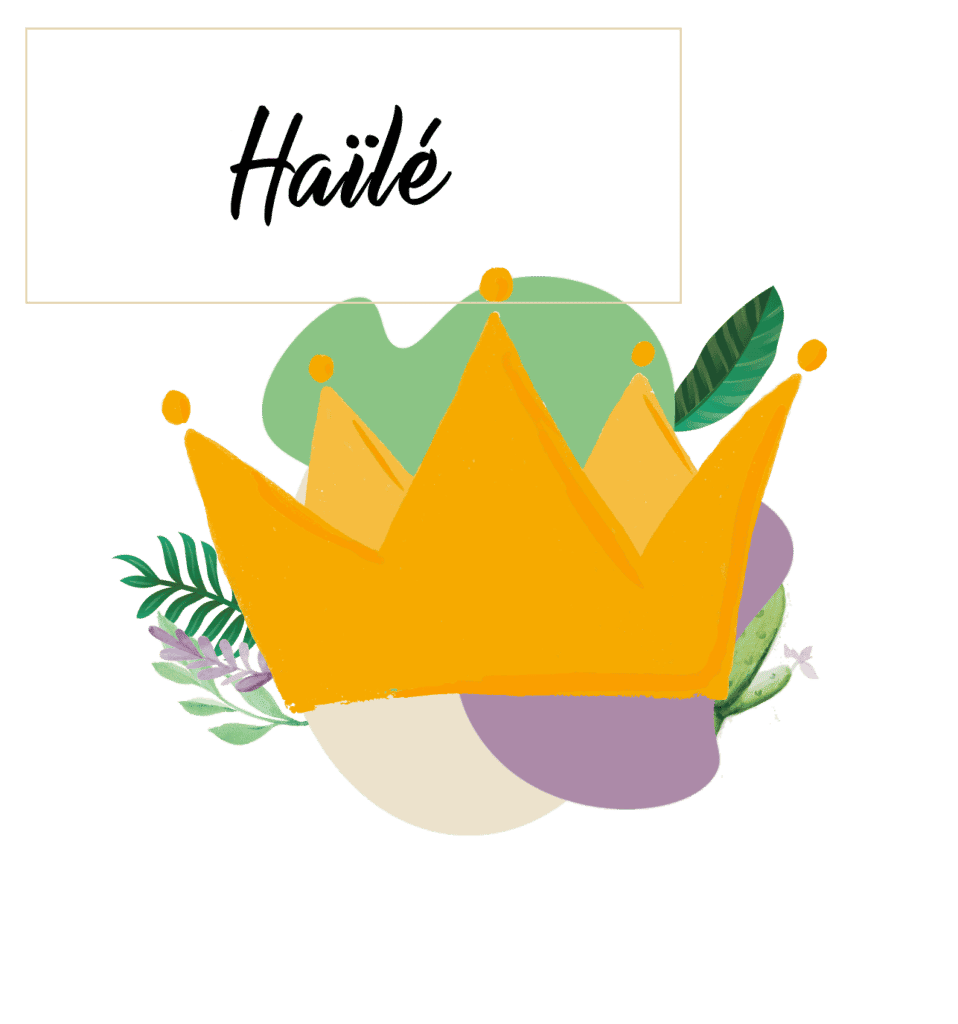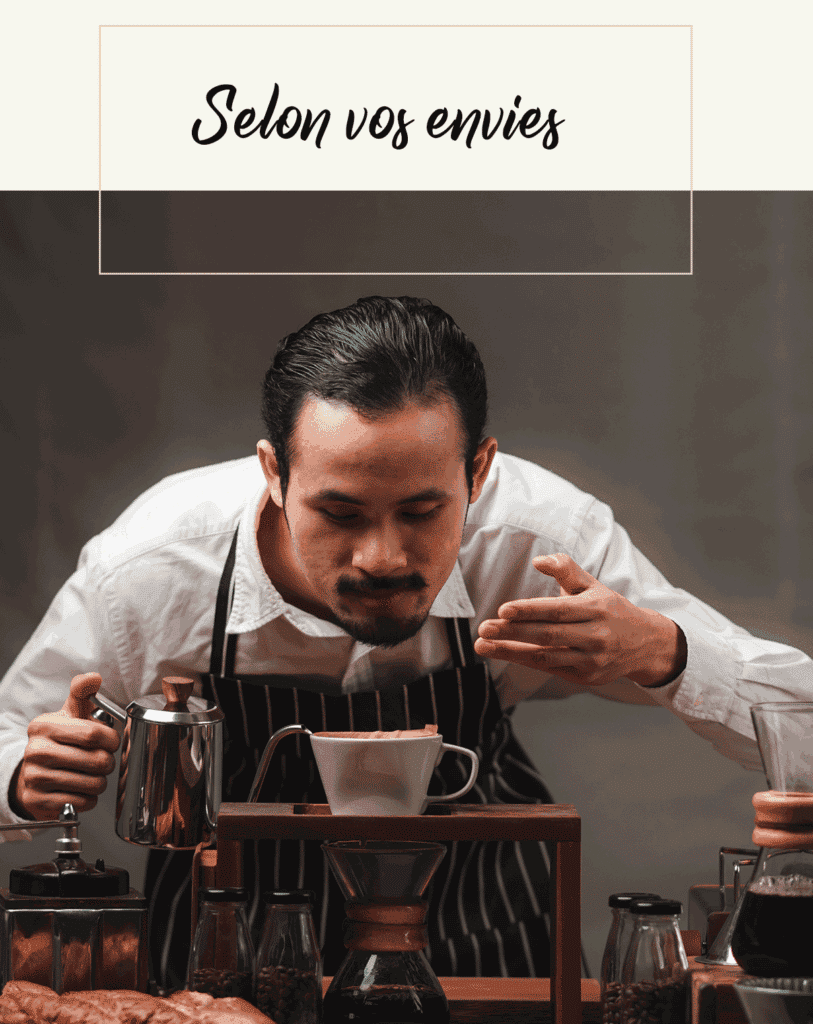 How to prepare Haile coffee beans?
To express the personality of the coffee beans, we prefer a medium roast. This style of roasting has the advantage of being adaptable to many different preparation methods:
Indeed, for a so-called gentle extraction method, such as V60, Chemex, Aeropress, French Press, Filter coffee, etc., light to medium roasted coffeesare more suitable. The aromas will then become delicate and subtle.
For extraction with espresso machines, automatic machines and Italian coffee machines, a medium to dark roast is recommended to bring out the power of the coffee.
Medium roasting is therefore at the crossroads of methods: all you have to do is find out which style of coffee machine or preparation you prefer.
A few tips for taming Haïlé: this coffee bean lends itself particularly well to gentle extraction methods, which will reveal the complexity and delicacy of its aromas. It will also appeal to those looking for a particularly smooth and subtle espresso.
Let's not forget that coffee is above all an adventure in taste: the most important thing is to discover and taste to form your own opinion!

Buy Haïlé - Café en grain Moka Sidamo d'Ethiopie