The Origeens Calabash Maté Kit: a gift to offer or to give yourself
The maté cup and the bombilla
Our maté calabash is a combination of modernity in its shape and tradition in its material.
We chose clay, a micro-porous material that provides better insulation, as well as a narrower opening that allows better heat retention. Its enamel finish makes it strong and easy to maintain: there is no need for tedious cleaning on first use, as is the case with traditional gourds which can become mouldy. It is easy to wash by hand or in the dishwasher.
The production is entrusted to a Portuguese ceramist: the experts in terms of ceramic know-how!
Did you know? Apart from gourds, which are usually of South American origin, gourds made of other materials are usually imported from China…
The bombilla is made of steel. It is ideal for effectively filtering your mate. It is easy to clean, just rinse it with water, and you can also put it in the dishwasher.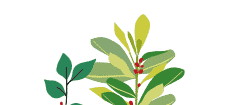 Durable maté calabash with modern design
In contrast to wooden or gourd calabashes, ceramic maté calabashes are not among the very first handmade calabashes used centuries ago in Latin America… However, they have been developed with practicality in mind.
Ceramic is an easy-to-clean material. Unlike wood or squash, ceramics do not need to be cleaned before use. As a bonus, it is easy to clean by hand (or even in the dishwasher), and is particularly hygienic. However, ceramics is an old material that does not lack charm.
For all these reasons, Origeens has chosen to develop its own ceramic gourds.
What is special about the Origeens maté calabash?
Made by a craftsman, it is modern in form and traditional in material.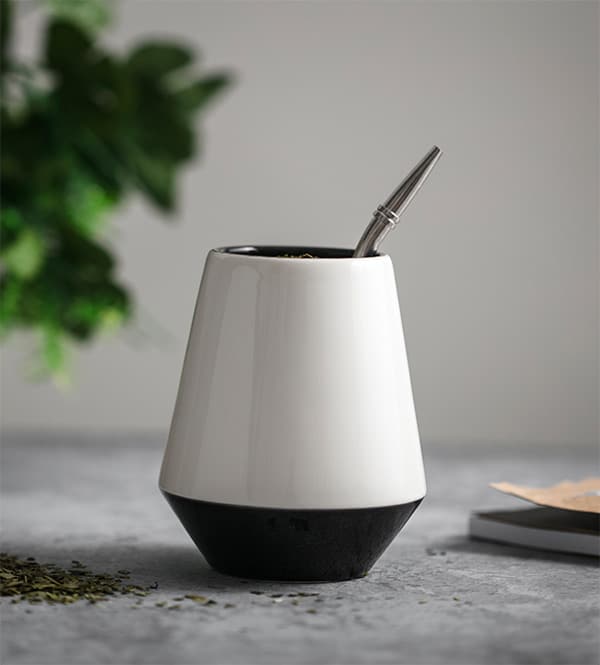 Buy Maté Bombilla Calabash Box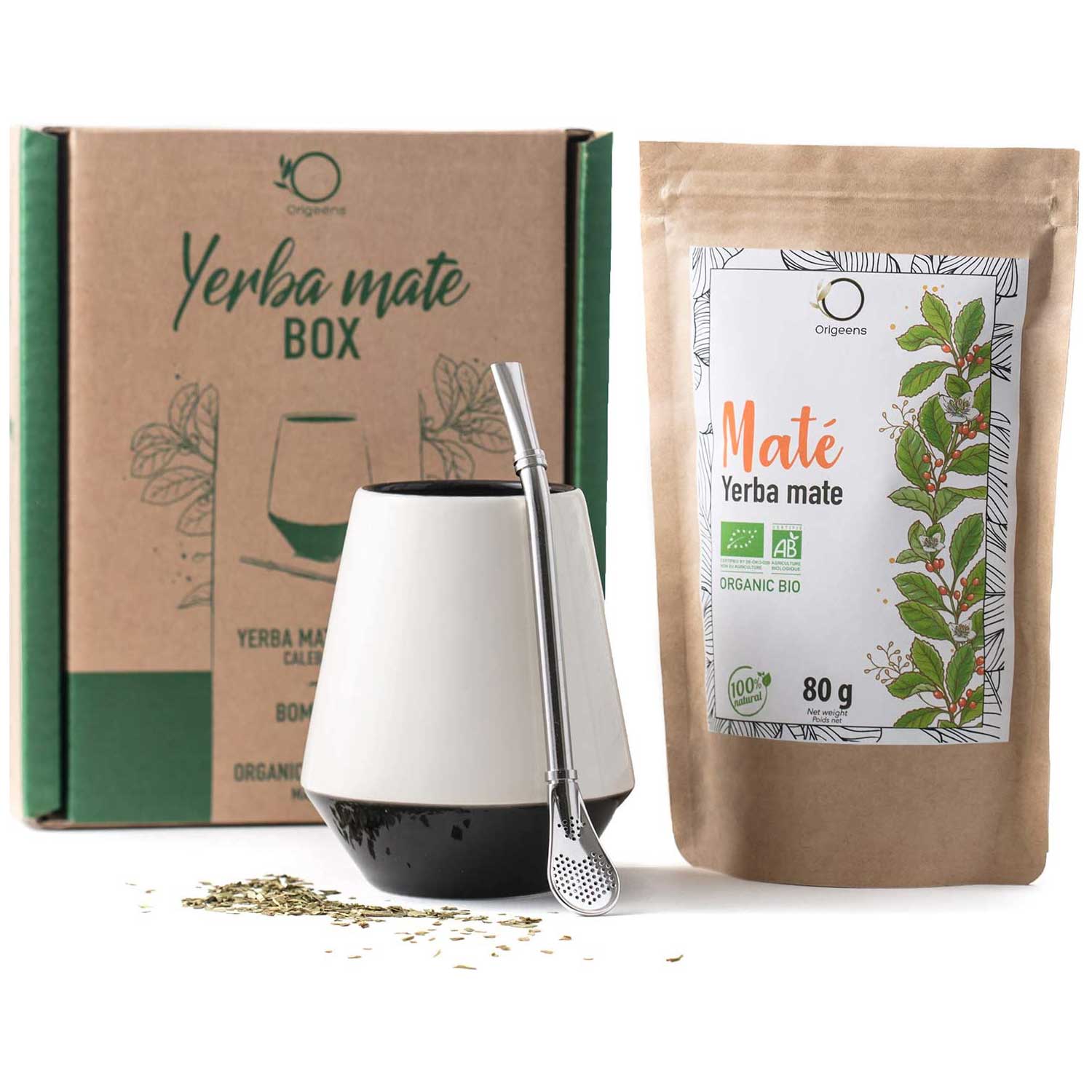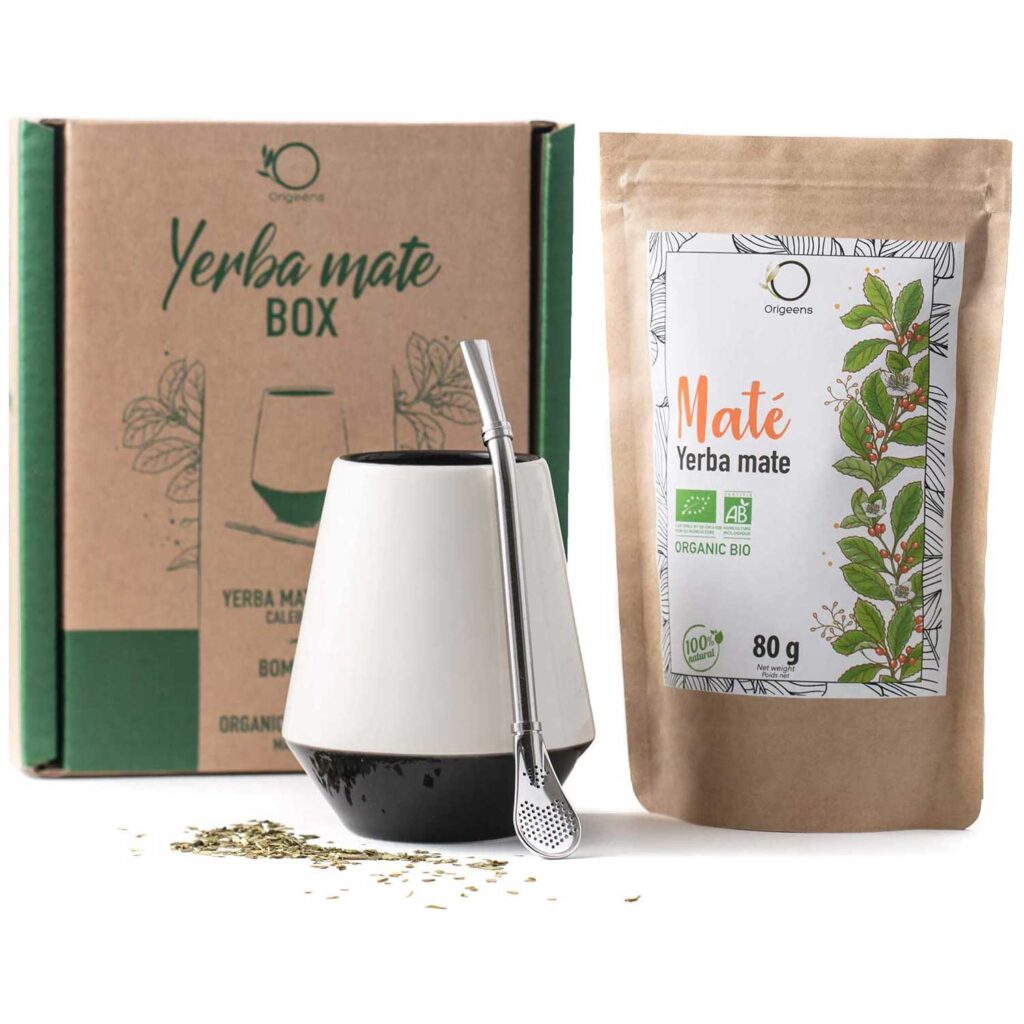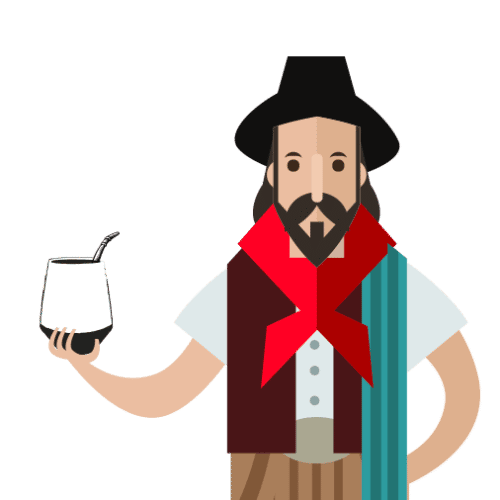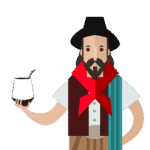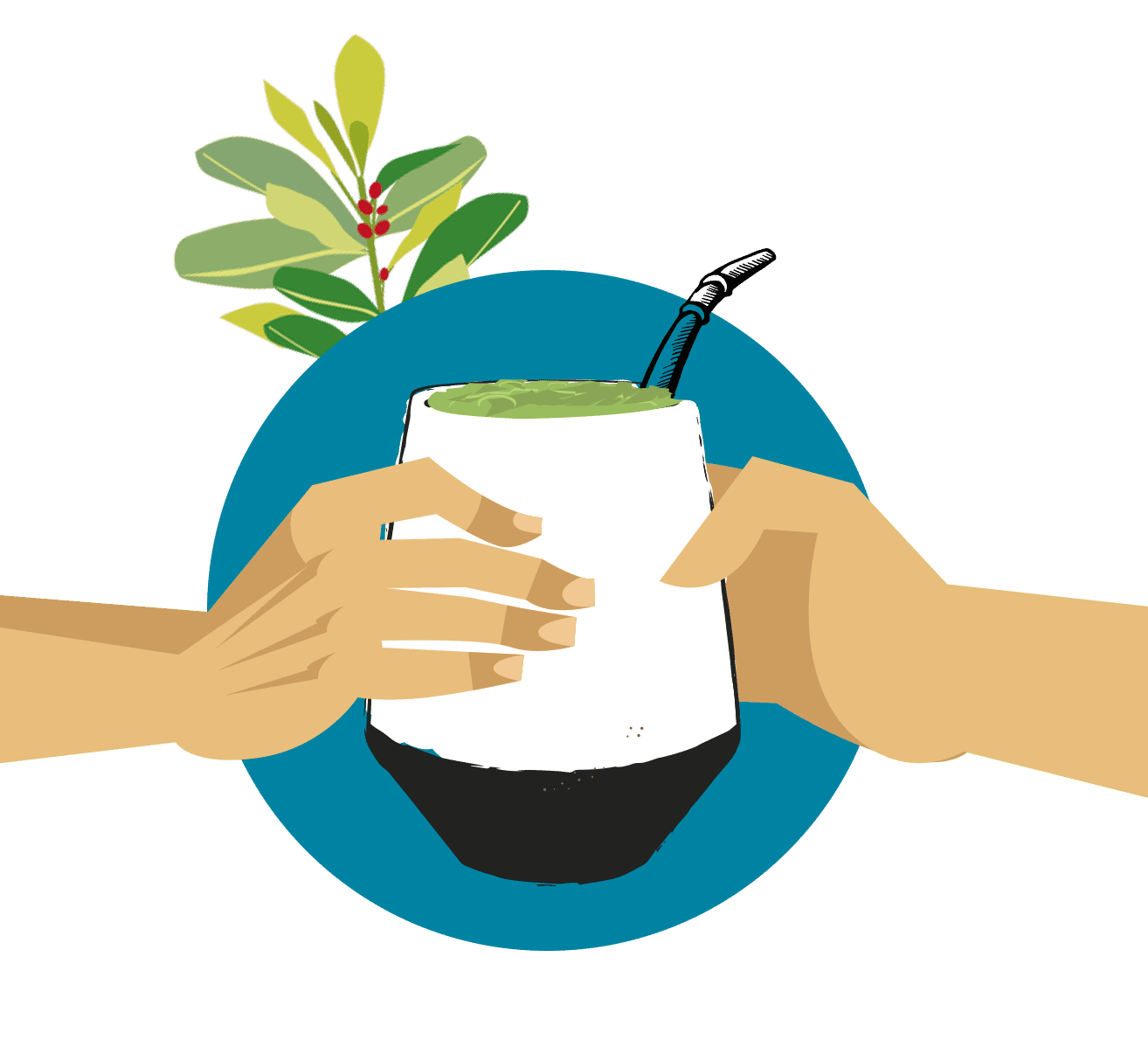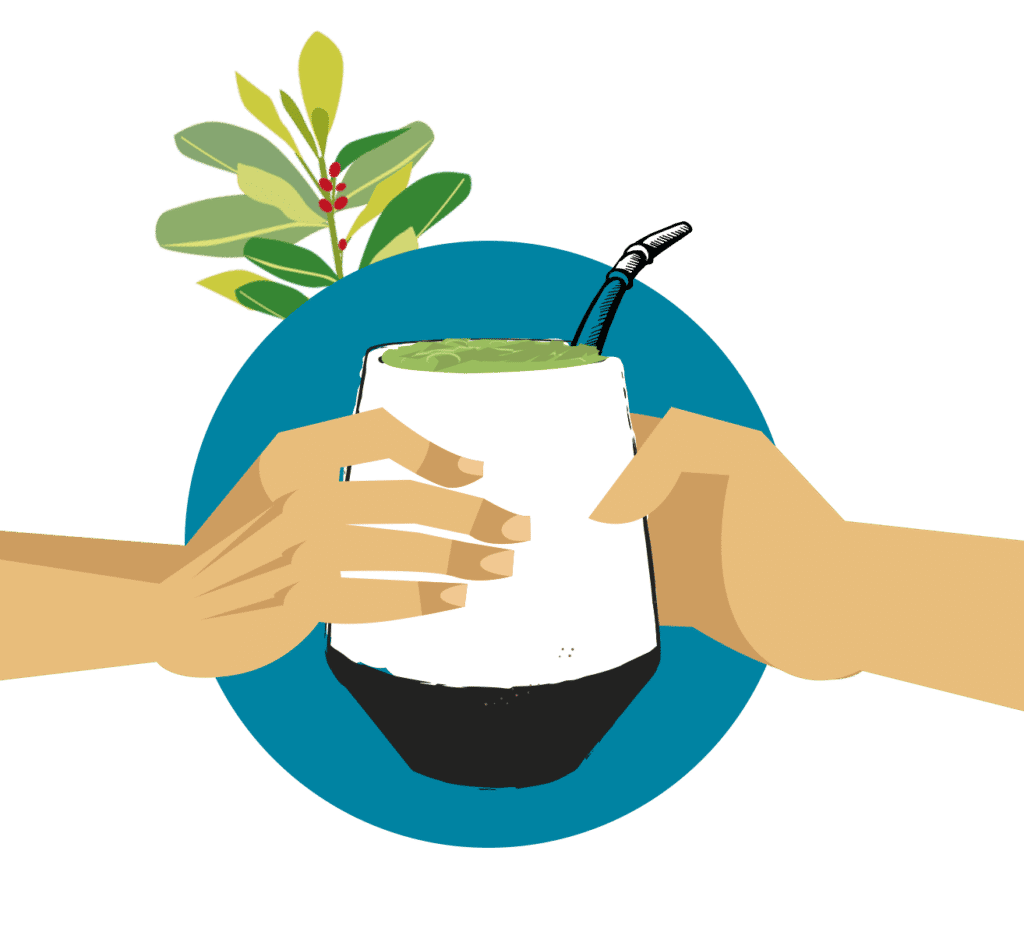 Mate: a traditional drink
Mate is a traditional plant and drink from South America where it is synonymous with conviviality!
Mate has been consumed for centuries in Argentina, Brazil, Paraguay and Uruguay. It grows on a tree called Yerba Maté, whose botanical name is Ilex Parguariensis.
In many South American countries, mate is a real tradition and is more popular than coffee. This drink is shared daily in a convivial way with friends and family. This herbal tea chases away loneliness!
It is consumed with a bombilla (maté straw) and a calabash.
Barack Obama, the football player Antoine Griezmann, Pope Francis, the actor Viggo Mortensen… many celebrities have adopted mate: why is this drink seducing more and more people?
Together with tea and coffee, mate is one of the three main drinks that contain the most caffeine. For comparison, black tea contains about 20mg of caffeine per 100ml of beverage, yerba mate 80mg and coffee on average 120mg.
Yerba mate is therefore more caffeinated than tea and slightly less than coffee, but it does not have its disadvantages. Indeed, for some people, coffee can increase stomach acidity, which promotes heartburn, a problem not faced by mate drinkers.
The energy boost provided by mate is also smoother and more gradual than coffee, thus avoiding the negative effects sometimes experienced with coffee such as nervousness, palpitations or anxiety.
Mate is the perfect companion for people looking for a daily energy drink to replace or reduce their coffee consumption, without its disadvantages, or simply to alternate and vary the pleasures.
Yerba mate also has a reputation as a 'super drink' with many health benefitsas it is packed with vitamins, minerals and antioxidants.


Buy Maté Bombilla Calabash Box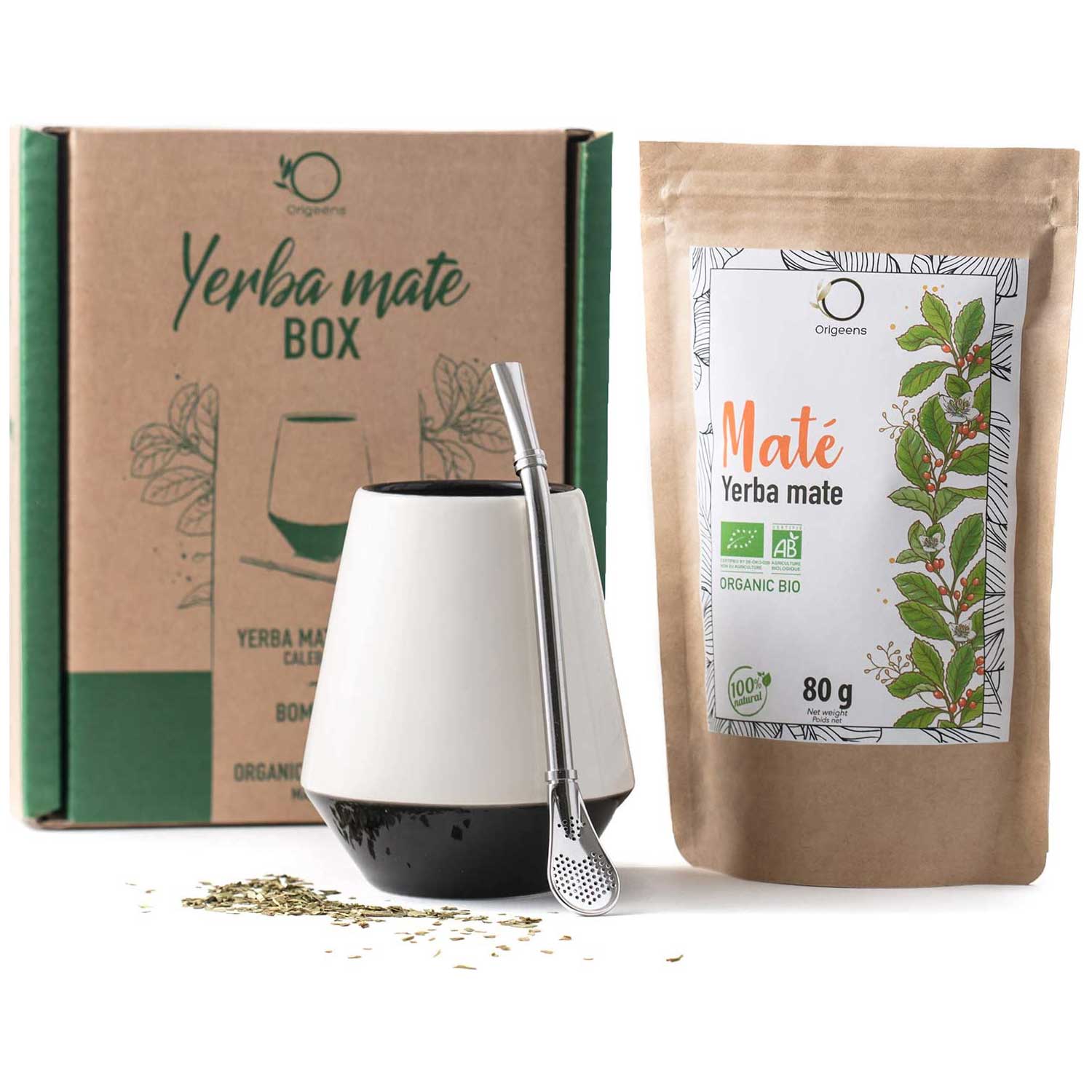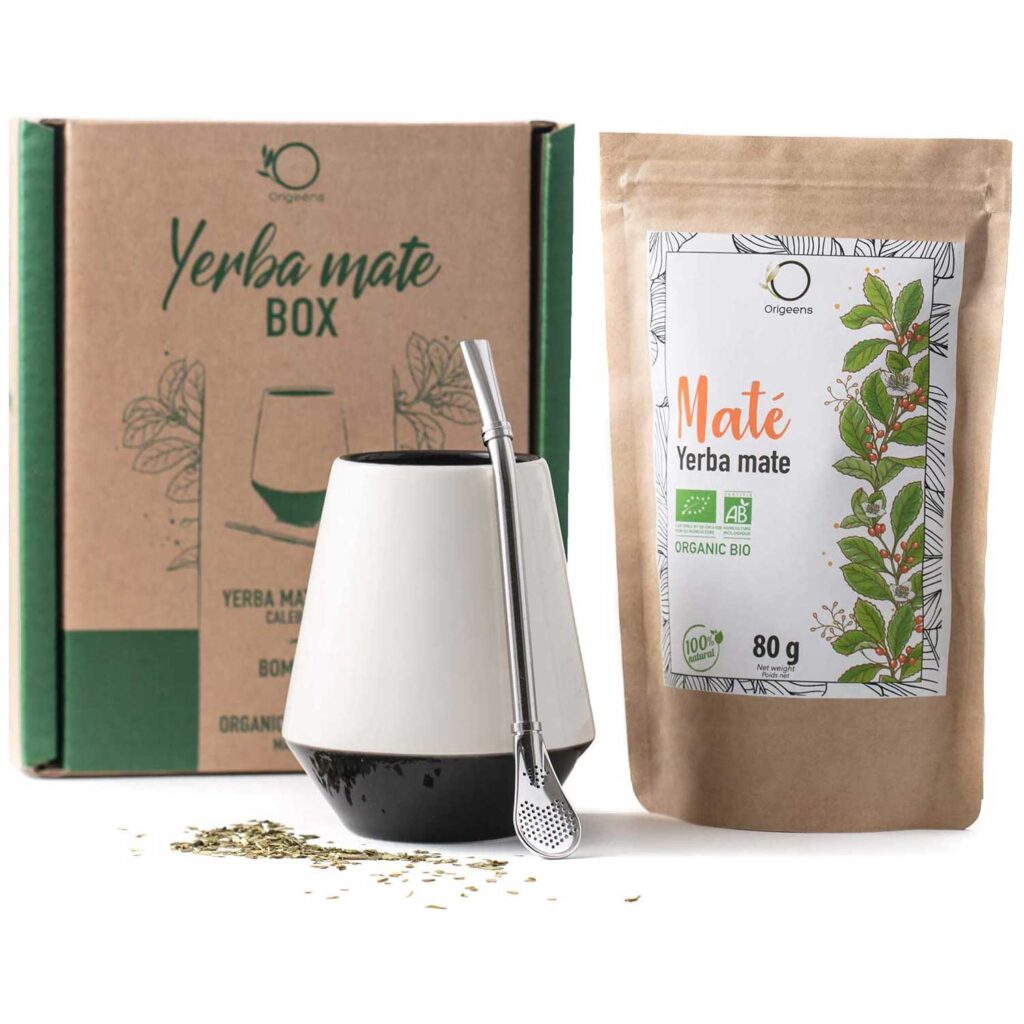 Preparing mate in the traditional way
Traditionally, mate is drunk from a special type of container called a calabash (or gourd), with a filtering straw called a bombilla. Mate is usually consumed with a group of friends or family. One person is designated to prepare the mate and then pass it to the second.
This person is called the Cebador.
Some tips for preparation:
Wet your mate with a small amount of cold water: this will prevent its bitterness from developing.
N'utilisez jamais d'eau bouillante, mais de l'eau frémissante à 70°C-80°C, c'est une erreur courante… Boiling water will exacerbate the bitterness of your mate and alter its aroma and benefits.
If you cannot heat your water to a precise temperature: bring the water to a boil and then let it cool for 5-7 minutes, you should then be in the right temperature range to enjoy your mate.
Top up the water level during the day, without changing or discarding the mate.
Mate can be consumed in many other ways, depending on personal taste, region or season. Did you know that mate can also be drunk iced? Flavoured matés, such as our orange maté, are particularly suitable.
Why drink mate from a calabash?
But why this particular type of container?
One reason is that this method is very invigorating: the mate leaves brew for a long time and the drink is therefore particularly high in caffeine.
Traditionally, mate is drunk from a calabash made from a gourd. As it is prepared, the wall takes on the flavour of mate and enriches the taste of the following preparations. But the problem with a gourd gourd is that it is complicated and time-consuming to clean and maintain, otherwise it will go mouldy, which at best will spoil the taste of your mate, and at worst will cause food poisoning!
But in our opinion, the most important reason for drinking mate from a calabash is the ritual and experience that takes place: you, your calabash, your bombilla and your mate, the keys to the success of a little sacred interlude!
The main potentially undesirable effects of Yerba maté are related to the fact that it contains caffeine. We recommend that you consume it in the morning and early afternoon, as you would a coffee, to avoid disrupting your sleep.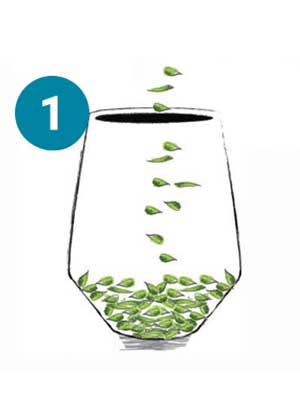 Fill at least 1/4 of the calabash with mate.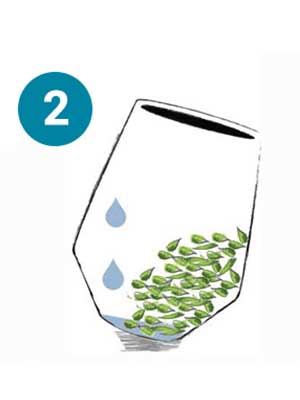 Tilt the calabash so that the mate slides to one side. Moisten (cold or warm water) the leaves on the empty side.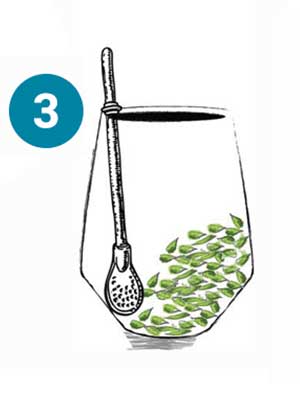 Place the bombilla on the empty side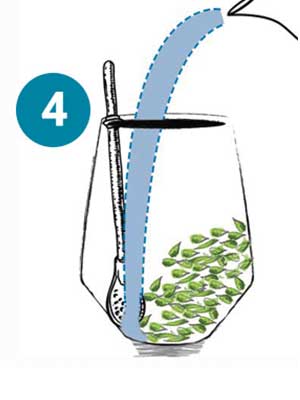 Pour hot water (80°c max) onto the bombilla, empty side.
Top up the water level during the day, without changing or discarding the mate.
Buy Maté Bombilla Calabash Box