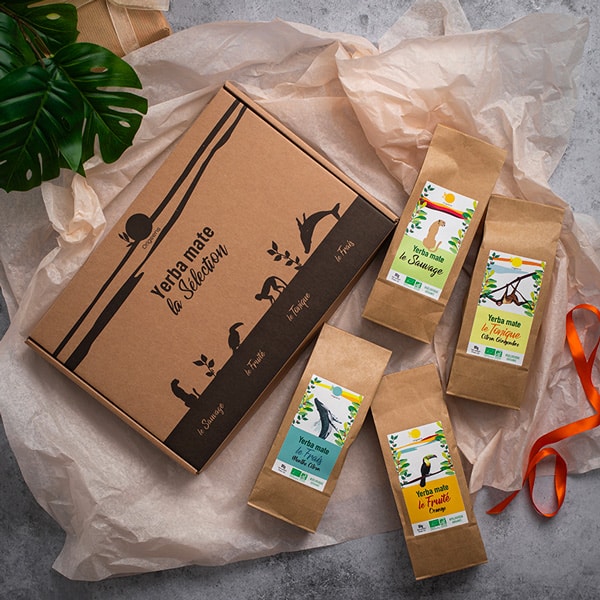 An original mate gift box
We have selected 4 organic matés from Brazil to bring them together in this box as a gift or for yourself.
This is THE ideal gift to discover mate: similar in taste to tea and energizing like coffee, but without its disadvantages, this traditional drink from the South of America is constantly gaining new followers in Europe!
An original gift for Christmas, a birthday, a special occasion or simply to discover this charming drink which is usually drunk from a calabash!
Discover also our maté calabash box: the essentials to prepare your maté in the traditional way!
Maté tasting set - 4 matés to discover
Each of the mattes in the box will help you discover a different facet of this warm and energizing drink.
Made of quality leaves, without dust, debris, or branches,
Our mattes are characterised by their subtlety and sweetness.

Le Sauvage: the elegance of mate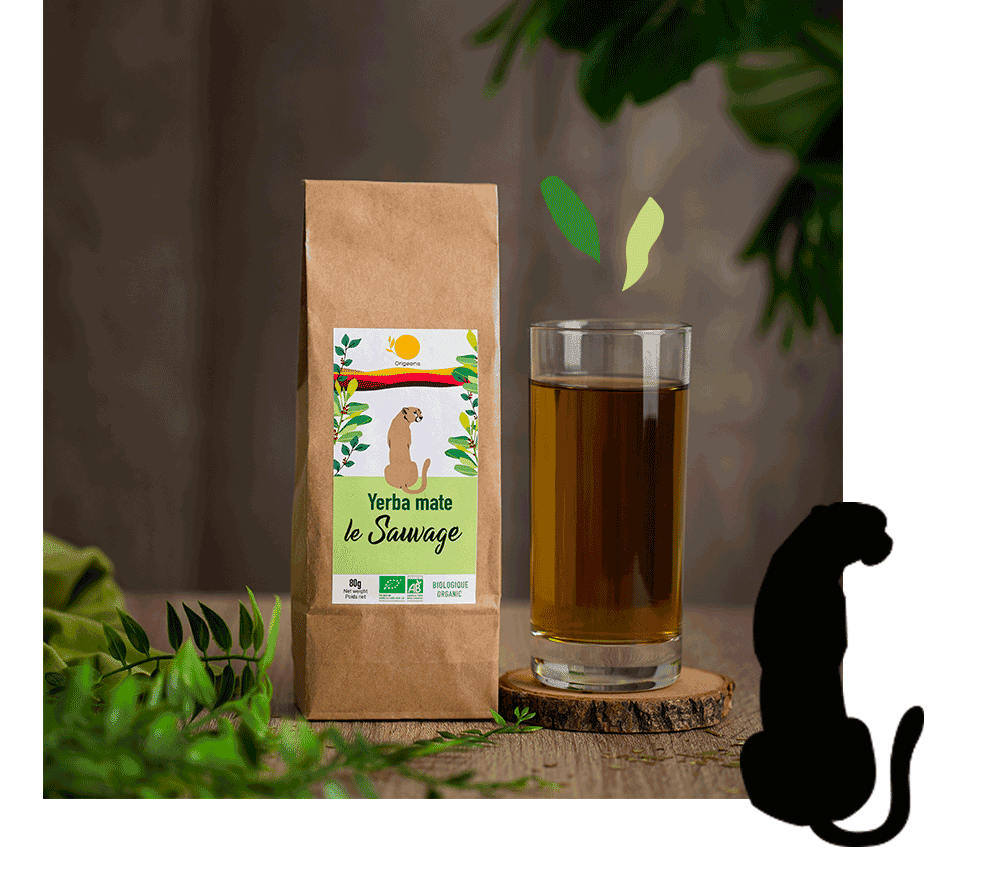 Sauvage is a traditional mate made from quality leaves, free of dust, with few stems, for the right balance between character and subtlety.
Its aromatic notes evoke the vegetal character of a green tea, but with the strength of mate and a slight bitterness on the palate: aggressive in the finely cut, dust-laden lesser quality teas, it is soft and elegant in the Sauvage with its broad, dust-free cut.
Ideal to discover the "real" taste of mate!
The Fruity: fresh and full of vitamins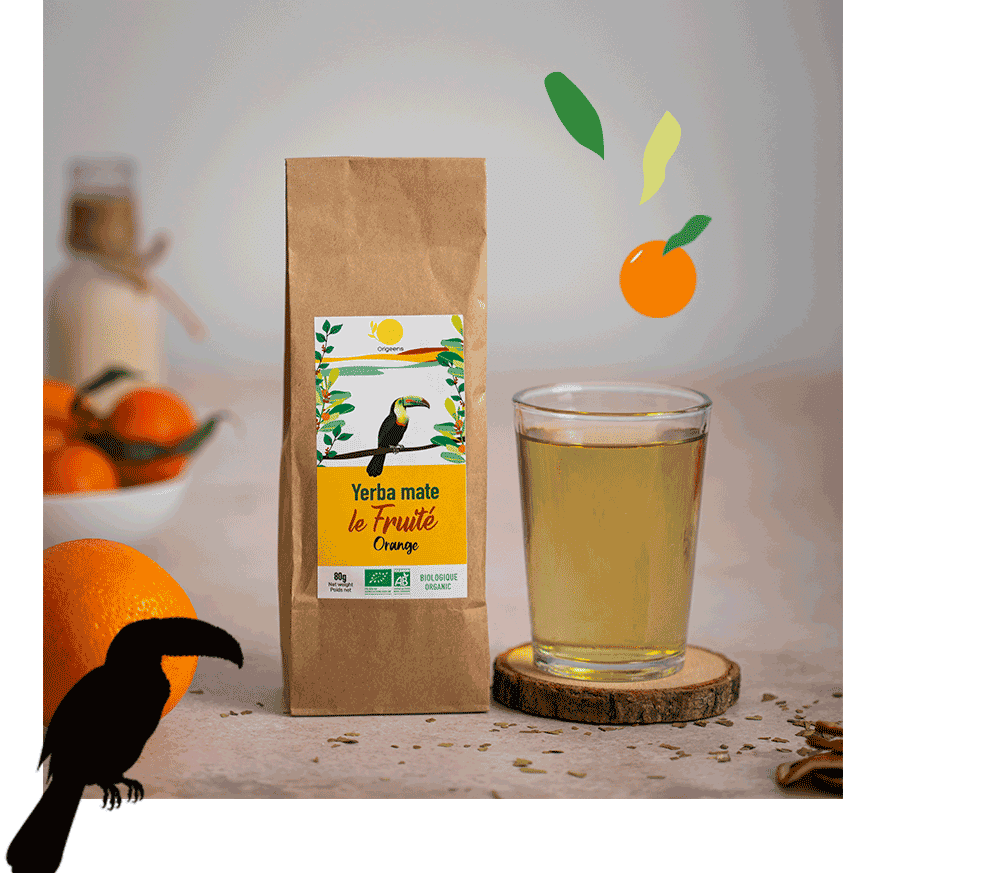 Fruité is scented with notes of orange that soften it while adding a touch of vitamin and fruitiness.
This is the mate that everyone agrees on: ideal in all seasons, as good hot as iced, it will particularly appeal to those looking for a mate that is close to a fragrant green tea.
The Tonic: a spicy and fruity mate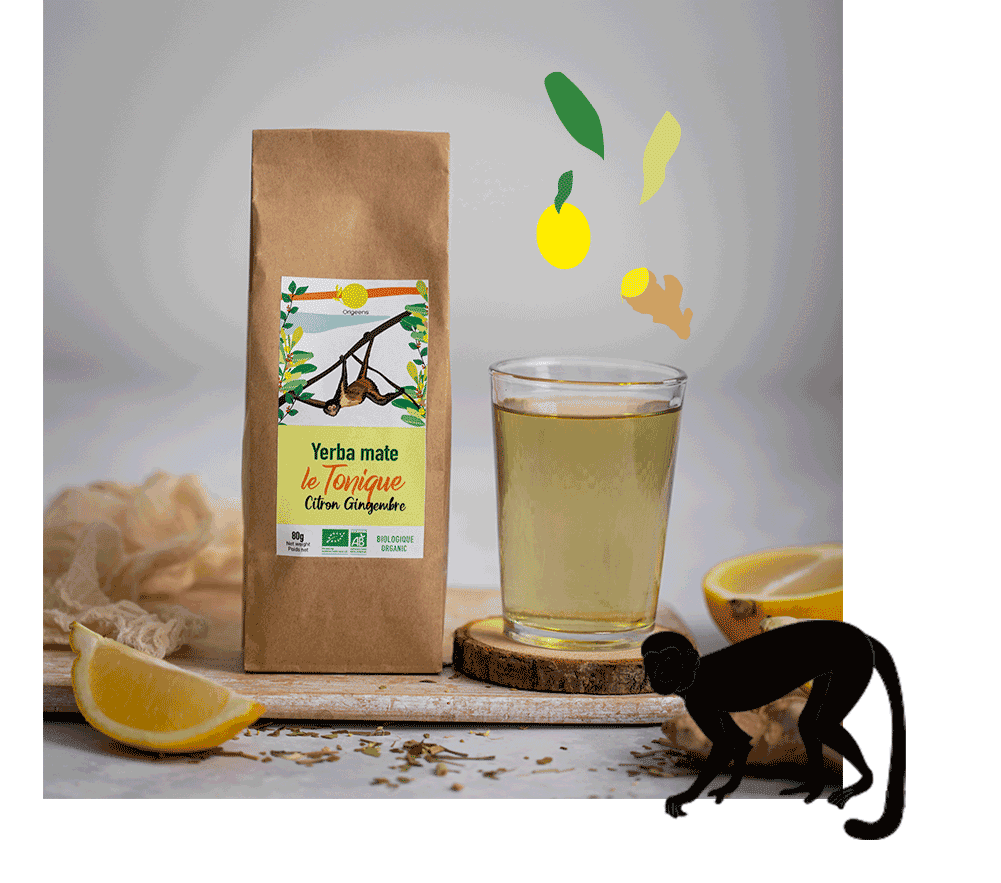 With its notes of ginger and lemon (natural flavours, organic peels), the Tonic is resolutely spicy and fruity, with a hint of spiciness: a maté that gives a boost and wakes up!
The Tonic is just as delicious warm in winter, where its spicy fragrance warms, as it is cold in summer, where its fruity character is enhanced by the fresh note of ginger.
Fresh: an invigorating mate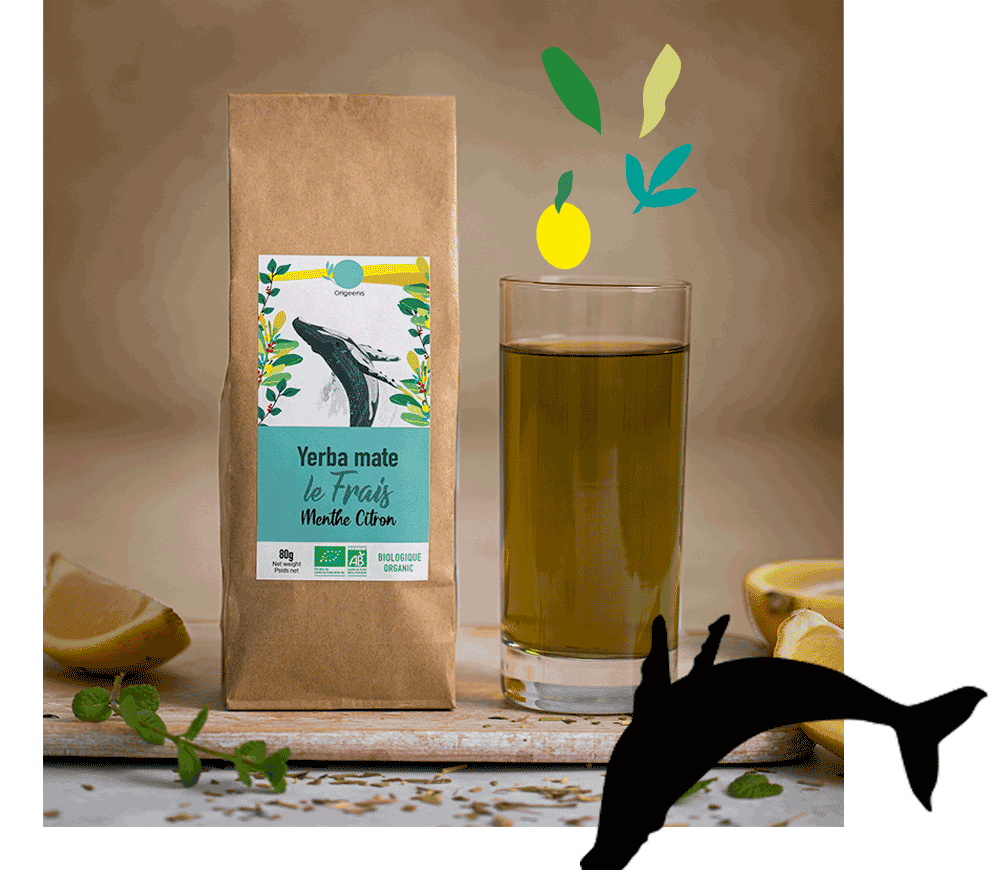 Delicately scented with notes of mint and lemon (natural flavours, mint, lemongrass), Frais will appeal to those looking for a refreshingly tangy flavoured mate.
With its minty note, Frais works wonders prepared as an iced tea and is ideal in summer, but is also delicious served hot!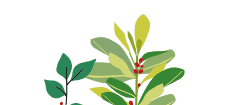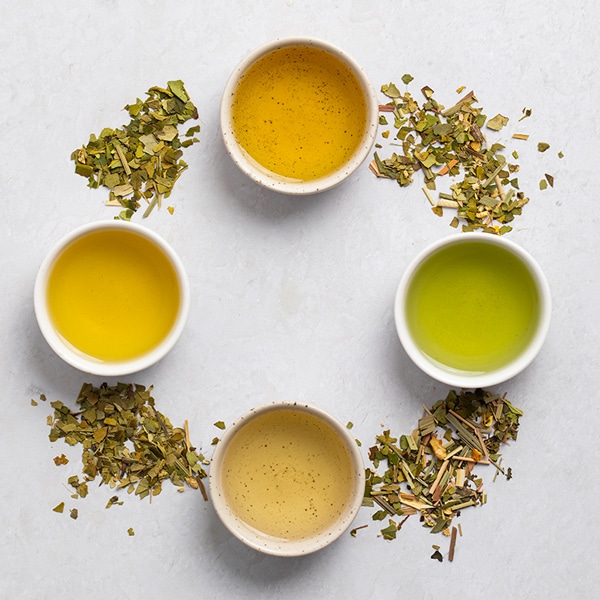 Origeens: the best of mate
Mate leaves have a naturally bitter taste. This bitterness is exacerbated in finely cut matés, which are often very dusty, and in those with lots of stems.
We have chosen a 4-5mm wide leaf cut for our matés, for a light bitterness.
Our Yerba Mate leaves come from the Parana region in southern Brazil. Mate grows at an altitude of about 800 m. The climate in Parana is characterised by very mild temperatures not exceeding 25°C in summer and not falling below 10°C in winter. Thanks to these exceptional climatic conditions, combined with regular rainfall, mate grows slowly and harmoniously, and its leaves are loaded with minerals and active ingredients: the result is an unequalled caffeine and antioxidant content!
Our matés are certified organic: they are grown without the use of synthetic chemicals to respect nature, the growers and your health: no undesirable substances in your calabash!